Tories Face Losing Votes to UKIP After EU Vote, Academics Say
by
Conservatives at risk in event of narrow vote to stay in bloc

Labour experience in Scotland shows how parties can suffer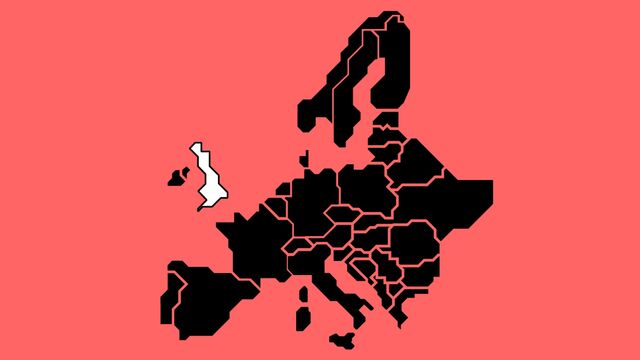 Britain's governing Conservative Party may lose votes to the U.K. Independence Party in the wake of the June 23 referendum on European Union membership, academics at the University of Manchester said.
A narrow vote to remain in the 28-nation bloc could lead many "Leave" supporters to change party allegiance, according to research published Wednesday by political scientists Ed Fieldhouse and Chris Prosser. That would particularly hurt the Conservatives because they're the party backed by the largest number of people supporting a so-called Brexit.
The Tory experience may resemble that faced by the Labour Party in Scotland after the September 2014 referendum there on leaving the U.K., the researchers said. Then, traditional Labour voters were unable to reconcile the party's opposition to Scottish independence with continued support for the party. The academics found that, after the vote, just 10 percent of independence supporters planned to vote Labour, compared with 20 percent before. The proportion in favor of the pro-independence Scottish National Party rose to 70 percent from just over 50 percent.
"Though this research is specifically about the impact of the independence referendum on the British party system, it demonstrates the danger of a potentially realigning event to an established party," Fieldhouse said.
Disillusioned Voters
There are "crucial" differences between the two referendums, the researchers said. Britain's EU membership is not as important to voters as independence was to the Scottish electorate. Also, whereas the SNP was entirely in favor of independence, Prime Minister David Cameron's Conservatives are split on the EU, with some of the leader's own ministers opposing his stance by campaigning to leave the bloc.
"Though there are differences between the EU and Scotland, this does not mean that UKIP or other smaller parties may not stand to benefit if Euro-skeptic voters become disillusioned with the parties that predominantly campaign to remain," Fieldhouse said. "The more acrimonious the campaign, and the more voters get involved, the stronger this effect might be."
Before it's here, it's on the Bloomberg Terminal.
LEARN MORE