technology
This Robot Will Take Your Face
Furhat says human faces will make robots more social.
Bloomberg News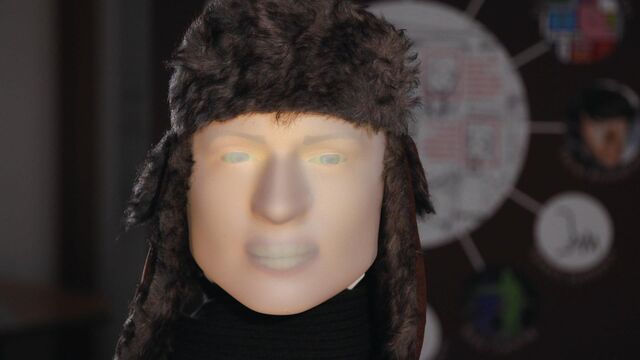 The Uncanny Valley: That's the term researchers use to describe the strange sensation humans feel when they look at a computer-generated face or a humanoid robot and can tell that there's something off about the machine. A startup in Stockholm called Furhat has set out to reduce the queasy factor by giving computers and robots friendlier, more natural faces.
Hello World host Ashlee Vance meets with a pair of the brains behind Furhat—Preben Wik and Samer Al Moubayed—to discuss their breakthroughs. Together they watch Furhat's funky machine change its face in an instant, while engaging in a witty—sometimes—repartee with the machine.
The meeting takes place in Epicenter, a Swedish nerd lounge where members can insert chips underneath their skin to give them access to the facility rather than dealing with cumbersome keys.
Before it's here, it's on the Bloomberg Terminal.
LEARN MORE