U.S. Stocks Rise as Fed Reassures on Gradual Rate Path, Economy
by and
Fed statement softened language highlighting global risks

Apple sinks the most since January to drag down tech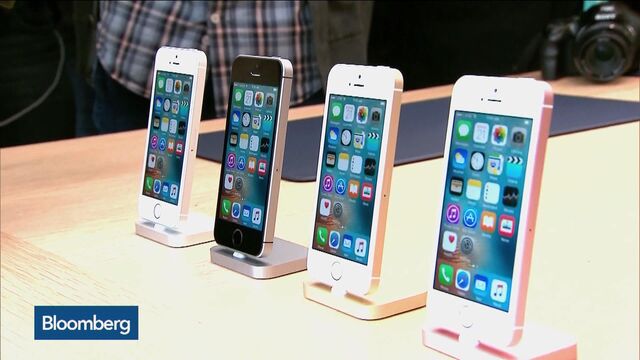 U.S. stocks advanced after the Federal Reserve reassured investors by continuing to signal it will proceed gradually in raising interest rates amid slow but steady growth in the economy.
The Standard & Poor's 500 Index climbed for a second day as energy producers rallied after oil surged above $45 a barrel in a whipsaw session. Those gains helped to offset losses among technology companies after Apple Inc. tumbled the most since January as its results disappointed. The Nasdaq 100 Index fell 0.8 percent to the lowest in nearly a month. Facebook Inc. jumped after the market closed as its results beat estimates.
The S&P 500 rose 0.2 percent to 2,095.15 at 4 p.m. in New York, after erasing a decline of as much as 0.5 percent. The Dow Jones Industrial Average added 51.23 points, or 0.3 percent, to 18,041.55, even with a roughly 45-point negative drag from Apple. About 7.3 billion shares traded hands on U.S. exchanges, 8 percent below the three-month average.
In its statement, the Federal Open Market Committee today omitted previous language that "global economic and financial developments continue to pose risks," tacitly nodding to improvement in financial markets, and instead said officials will "closely monitor" such developments. The Fed left its benchmark interest rate unchanged. The committee reiterated that it will probably raise rates at a "gradual" pace.
"They've reassured the market it's going to be a slow and gradual pace and that they expect the economy to improve moderately," said Michael Arone, the Boston-based chief investment strategist at State Street Global Advisors' U.S. intermediary business. "It was about as expected and they made their comments as wide in scope as possible and as a result there's not much you can grasp onto to say they're going to change their path."

The S&P 500 is up 3.4 percent since the Fed's last meeting, when policy makers balked at lifting rates and signaled a slower pace for increases, citing risks from "global economic and financial developments" that could weigh on U.S. growth. Fed Chair Janet Yellen reiterated last month that the central bank will proceed cautiously.
"Looks as if we will continue with the 'slower growth, lower rates for longer' scenario," said Chris Gaffney, president of EverBank World Markets in St. Louis. "Nothing here would indicate a June hike is any more likely than before the statement. Markets are still predicting a 'hold' in interest rates until the end of 2016."
The recent equity rally had lost momentum following a four-month peak on April 20, as a batch of muted earnings reports failed to provide fresh impetus to send the S&P 500 higher. The benchmark index has rebounded 14 percent since a 22-month low in February, helped by surging oil prices and optimism the Fed will remain supportive of growth. It briefly climbed within 1 percent of its May record last week, before receding.
EBay, Mondelez
Gains of at least 3 percent today in EBay Inc., Boston Scientific Corp. and Mondelez International Inc. after better-than-forecast results helped boost equities. Meanwhile, Apple's first sales drop in more than a decade sent the broader tech group to the lowest level in six weeks. Microsoft Corp. and Alphabet Inc. sank for the third time in four sessions, with each posting losses of at least 7.5 percent during the period.
Boeing Co. gained 2.9 percent to help boost the Dow, even as its quarterly profit was short of analysts' forecasts as a charge for cost overruns on refueling tankers overshadowed improvements in cash flow and the company's 787 Dreamliner production. United Technologies Corp. advanced 1 percent after its profit beat estimates as the company reined in costs to overcome sluggishness in China.
Earnings remain squarely in focus, with more than a third of S&P 500 companies reporting this week, including Amazon.com Inc., Ford Motor Co. and Altria Group Inc. Analysts are projecting a 9.2 percent decline in first-quarter profit for firms in the benchmark, the worst performance since the financial crisis. Of those that have released results, 81 percent beat profit projections, while 58 percent topped sales forecasts.
Facebook Jumps
Facebook climbed 8.5 percent as of 4:36 p.m. after reporting sales and profit that beat analysts' estimates on a boom in mobile advertising, boosted by newer ads on Instagram and video.
In Wednesday's trading, nine of the S&P 500's 10 main industries advanced, while technology shares lost 0.9 percent, cutting the day's losses by more than half. Energy, utility and phone companies -- the benchmark's strongest performers this year -- increased at least 1.4 percent.
Verizon Communications Inc. gained 2.5 percent, the most in three months, as the company and two labor unions representing 39,000 striking workers plan to resume negotiations on Thursday. Utility companies advanced for a fourth day, the longest streak since March 17.
The Chicago Board Options Exchange Volatility Index fell 1.4 percent to 13.77, erasing a 7 percent climb. The measure of market turbulence known as the VIX also wiped out a monthly increase.
Energy Rally
Energy stocks rose for a second day to levels last seen in November, even as a report showed U.S. crude stockpiles climbed to the highest since 1929. FMC Technologies Inc. jumped 6.5 percent to a four-month peak even after reporting quarterly results that missed estimates. Hess Corp. slumped 3.1 percent its earnings report.
Among company's moving on earnings news, Boston Scientific jumped to a nearly 10-year high after the maker of heart rhythm devices raised its 2016 profit forecast as four of its seven businesses posted double-digit sales growth in the first quarter. Similarly, Assurant Inc. surged 7.6 percent, the biggest gain in six years, on better-than-expected results.
Robert Half International Inc. tumbled 12 percent, the most in more than 15 years, after it missed earnings estimates and an analyst downgraded the stock. Goodyear Tire & Rubber Co. slipped 7.4 percent, the worst since July 2014, after disappointing sales results as losses in its Venezuelan unit overshadowed demand for its premium tires.
H&R Block Inc. slumped 14 percent to a three-year low, after the company forecast lower revenue for the current fiscal year and said it plans cost cuts and management changes. The stock has lost 39 percent this year. Chipotle Mexican Grill Inc. dropped 6.4 percent, the steepest in three months, as its latest results showed the company has yet to turn the page on the food-safety crisis that has dogged it for half a year.
Before it's here, it's on the Bloomberg Terminal.
LEARN MORE