Inside Facebook's Swedish Cloud Cathedral
Ashlee Vance visits Lulea to see one of the largest computer centers ever built.
Bloomberg News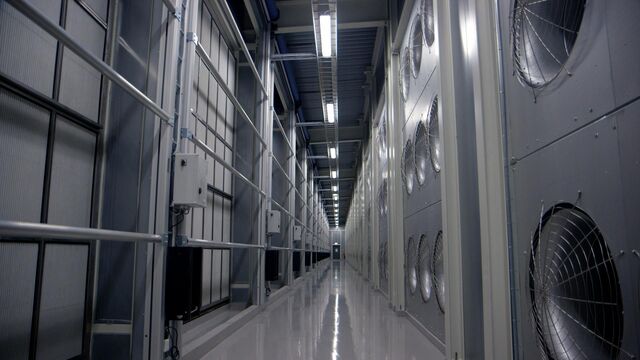 Mark Zuckerberg loves big, audacious ideas, and one of his most outlandish projects came to life in 2013. That's when Facebook opened what's believed to be the world's most efficient data center in—of all places—the Arctic Circle. The 300,000-square-foot computing behemoth sits next to the picturesque Swedish town of Lulea, a longtime economic hub in the great, frozen north.
The Facebook data center is a true engineering marvel. It sucks in the cool arctic air, cleans it, moisturizes it, and sends the perfected air tumbling down onto the tens of thousands of computers that process and store our digital lives. Join Hello World host Ashlee Vance as he explores this data temple with Facebook's site manager Joel Kjellgren. Then follow Vance as he heads to Lulea to see how this beautiful spot turned into a boomtown.
Before it's here, it's on the Bloomberg Terminal.
LEARN MORE