Cruz Puts U.K. at 'Front of the Line' for Trade Deal Post-Brexit
by
Republican Cruz says Obama wrong in warning on Brexit Risk

Obama said it would take 10 years for U.K. to secure a pact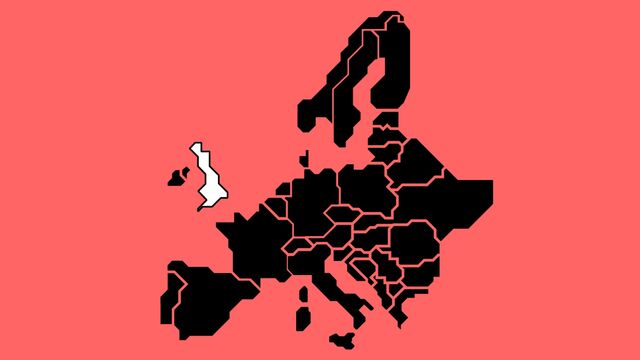 White House hopeful Ted Cruz said the U.K. should be "at the front of the line" for a trade deal with the U.S. if it votes to leave the European Union, dismissing President Barack Obama's warning that a so-called Brexit would threaten transatlantic commerce.
Writing in Britain's Times newspaper on Wednesday, Republican Senator Cruz said Obama delivered a "slap in the face" to Britons by wading into their debate over whether to remain a member of the 28-nation trade bloc.
"If Britain does vote to leave the EU, the United States should respect that decision and treat it as an opportunity for our own country," said Cruz. "If Brexit takes place, Britain will be at the front of the line for a free trade deal with America, not at the back."
Obama used a visit to London last week to warn it could take as long as a decade for the U.K. and U.S. to negotiate a new trade pact if British voters choose to leave the EU in a June 23 referendum. The Observer newspaper subsequently reported that Democratic presidential candidate Hillary Clinton supports the campaign to keep Britain inside the EU.
Cruz, who represents Texas, may not get a chance to put his words into action. Opinion polls show both that the U.K. will stay in the EU and that Donald Trump will beat him to the Republican nomination. Trump on Tuesday declared himself the "presumptive nominee" after winning five states holding votes.
Before it's here, it's on the Bloomberg Terminal.
LEARN MORE