Slowing Trade No Reason for Investors to Worry, Poloz Says
Theophilos Argitis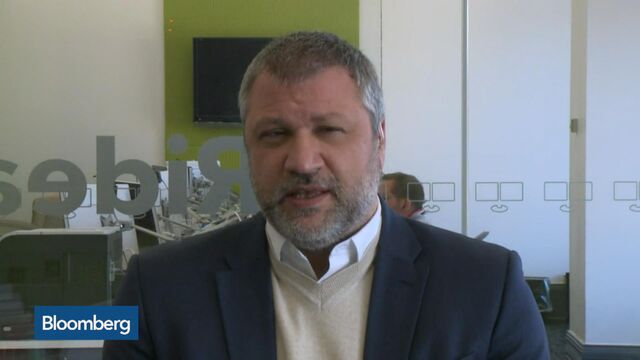 Global trade has reached a new "balance point" where it will contribute less to international growth than it did over the two decades before the financial crisis, Bank of Canada Governor Stephen Poloz said Tuesday in New York.
The surge in global trade that occurred in the 1990s and 2000s was a historical exception, Poloz said in a speech to Canadian and U.S. securities industry associations, reflecting a pace of globalization that won't be replicated. While slower trade will reduce the global economy's ability to grow, it isn't necessarily a sign of underlying deterioration, he said.
"The weakness in trade we've seen is not a warning of an impending recession," Poloz said. "I believe that the most important factor behind the slowdown in trade growth is that the big opportunities for increased international integration have been largely exploited."
The comments reflect recent warnings by Bank of Canada officials that the Canadian economy's long-term capacity to grow is slowing beyond short-term cyclical factors such as declining oil prices. Those forces -- which are driving down productivity growth and long-term interest rates -- reflect a complex list of developments such as an aging workforce and slowing global trade.
"My argument is that a significant part of the strong productivity performance in the two decades before the crisis was due to globalization, and that the globalization process may have brought trade in the global economy to a new balancing point," Poloz said.
Global Growth
The slowdown in trade has been a source of worry in financial markets. For two decades before the crisis, global trade has been expanding at double the pace of overall growth, Poloz said. In recent years, trade growth has even trailed global economic growth.
"Given the central importance of trade, it's not surprising that investors are worried about what the data show," Poloz said.
There are reasons to still be optimistic, he said. Part of the slowdown -- about half -- is cyclical, reflecting falling business investment, and trade should pick up as the world economy begins to gain traction.
Companies and investors are finding ways to "improve the efficiency of supply chains in many geographic areas," he said. An increase in firm creation in the U.S. to pre-crisis levels of almost 3 percent annual growth bodes well for Canada, where firm creation remains low at around 1 percent.
There is also room for policy makers to nudge the global integration process forward even if the big gains to trade have already been exploited.
TPP, CETA
"For policy makers, of course, this means we should be working to help initiatives such as Trans-Pacific Partnership and the Comprehensive Economic and Trade Agreement between Canada and the European Union become a reality," Poloz said.
Poloz also said investors shouldn't presume monetary policy is no longer effective.
"One worry I hear a lot these days hits pretty close to home -- the idea that monetary policy just isn't working anymore," Poloz said. "That's one myth I'd like to dispel right off the top," he said. "The fact is that policy actions -- both monetary and fiscal -- taken in the wake of the global financial crisis prevented what would have been a second Great Depression.
An increase in interest rates to 3 percent or 4 percent would trigger a recession, he said.
(Updates with comments on firm creation in eighth paragraph.)
Before it's here, it's on the Bloomberg Terminal.
LEARN MORE