Oil's Recovery Inches Higher as 'Fracklog' Awaits Price Trigger
by
Drilled, uncompleted wells could return 500,000 b/d to market

WTI prices have gained more than 60 percent since February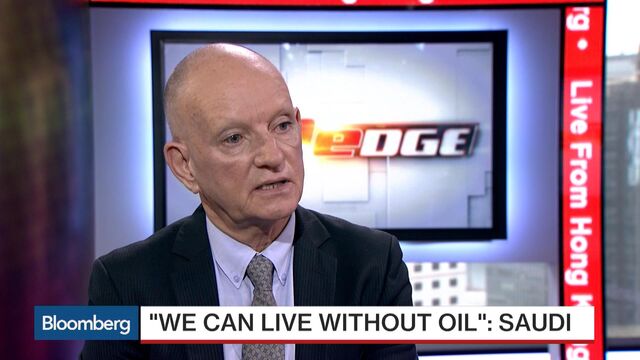 Oil's rebound from the lowest in more than 12 years may face an abrupt halt as prices near a level that could trigger a wave of new U.S. shale production.
Futures in New York have advanced more than 60 percent since the February low and closed at $44.04 a barrel Tuesday, the highest in five months, nearing a $45-level IG Ltd. says makes some shale plays profitable. Drilled, uncompleted wells could return 500,000 barrels a day back to the market, according to Richard Westerdale, a director at the U.S. State Department's Bureau of Energy Resources. The inventory of wells is known as the fracklog.

"Once we start approaching $45 and above, the risk of a much sharper pullback starts to increase as a lot of shale becomes profitable again," Angus Nicholson, an analyst at IG in Melbourne, said by phone. "It'll bring more supply back into the market. This happened last year when a swathe of output hit the market after a price gain and subsequently led to oil dropping to record lows."
Oil has rebounded amid speculation a global glut will ease after a decline in U.S. production this year trimmed more than 280,000 barrels a day of supply. While EOG Resources Inc., the largest landholder in the Eagle Ford shale formation in Texas, said it will wait for the market to rebalance before boosting output, Pioneer Natural Resources Co. has expanded its 2016 production growth target as wells pump more than expected.
Too Low
U.S. output surged to a weekly record in June as drillers returned rigs to service after West Texas Intermediate climbed above $60 a barrel. The rebound was short-lived, with prices slipping almost 40 percent to end the year at $37.04 as the nation's stockpiles swelled.
U.S. output fell below 9 million barrels a day this month to the lowest since October 2014, according to data from the Energy Information Administration. Drillers have cut more than 190 rigs from service this year to the lowest number of active machines since 2009, according to data from Baker Hughes Inc.
Still, not everyone sees $45 a barrel oil as a trigger for shale's return. That price is too low for it to be profitable, International Energy Agency Executive Director Fatih Birol said in Tokyo on Thursday. The market is projected to rebalance by the end of this year, or in 2017 at the latest, he said. The IEA predicts the global oversupply will almost vanish in the second half as the shale boom falters, the agency said in a report this month.
Before it's here, it's on the Bloomberg Terminal.
LEARN MORE