Five Things You Need to Know to Start Your Day
Get caught up on what's moving markets.
by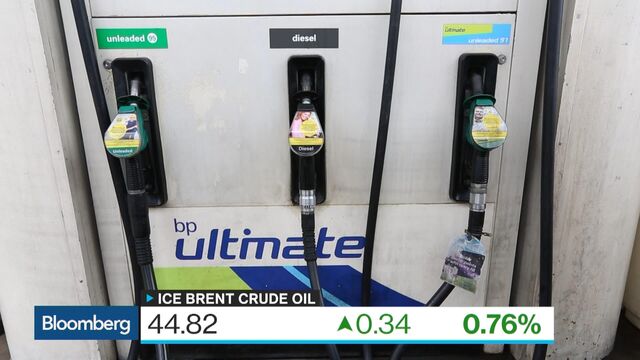 Want to receive this post in your inbox every morning? Sign up here
It's a huge day for earnings, markets are rising, and there's a lot of U.S. data due. Here are some of the things people in markets are talking about today.
European earnings
BP Plc posted a surprise profit on stronger-than-expected refining and trading performance, pushing shares in the oil major 4 percent higher at 5:35 a.m ET. Shares of Standard Chartered Plc surged 10.1 percent after the bank reported a surprise decline in loan impairments and a capital increase greater than expectations. French phone company Orange SA also traded higher after it reported a resumption in growth in Spain. 
U.S. earnings
Apple Inc.'s results will be closely-watched today to see how far iPhone sales have fallen following the company's warnings. Sales of the iPhone have accounted for two-thirds of Apple's revenue, so the extent of the drop is crucial for the company. Tech firms Twitter Inc. and eBay Inc. are also due to report today.
Stocks rise
Asian stocks dropped again overnight, with the MSCI Asia Pacific Index 0.2 percent lower. European stocks are rallying, with the Stoxx Europe 600 Index 0.3 percent higher at 5:55 a.m., with the gains driven by better than expected earnings. S&P 500 futures were 0.1 percent higher. In currencies, the pound's recent run higher continued as Brexit risks are starting to look overdone. Oil futures are little changed at $42.92 a barrel after slipping 2.5 percent yesterday.
Mitsubishi's headache gets worse
There was more bad news for Japanese automaker Mitsubishi Motors Corp. this morning after the company admitted that it has improperly tested the fuel economy of its cars for the past quarter century. Shares in the company have now lost half their value since the scandal broke last week, closing at 434 yen, from a closing price of 864 yen on April 19. Japan has announced the establishment of a task force to prevent a future recurrence of such irregularities in vehicle testing. 
U.S. data
Closely watched durable goods orders data is due at 8:30 a.m., with Markit's gauge of services activity at 9:45 a.m. and the Consumer Confidence Index at 10:00 a.m. Today also sees the start of the Federal Reserve's two-day monetary policy meeting.
What we've been reading 
This is what's caught our eye over the last 24 hours.
Before it's here, it's on the Bloomberg Terminal.
LEARN MORE