Brevan Howard Said to Get $1.4 Billion Redemption Requests
by and
Clients pull from main fund after successive annual losses

Hedge funds suffered worst withdrawals since 2009 last quarter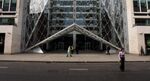 Investors in Brevan Howard Asset Management have asked to pull about $1.4 billion from the firm's main hedge fund, according to two people with knowledge of the matter, as investors flee the industry at the fastest pace since the financial crisis.
The Brevan Howard Master Fund, which bets on macroeconomic trends to invest across asset classes, will have to meet the redemption requests by the end of June, said the people, who asked not to be identified because the information is private. The fund managed $17.6 billion at the end of March, down from about $27 billion two years ago, according to a company website.
A spokesman for Brevan Howard declined to comment on the redemptions.
Investors are losing patience with the high-fee managers after years of sub-par returns. Brevan Howard suffered two years of successive declines, followed by losses during the first quarter. Clients of Tudor Investment Corp., another multibillion-dollar hedge fund, have asked to withdraw more than $1 billion from the firm founded by billionaire Paul Tudor Jones after three years of lackluster returns.
Tudor, like Brevan Howard, is a macro fund, a strategy that suffered $7.3 billion in outflows last quarter, according to Hedge Fund Research Inc. Across strategies, the industry saw a net $15 billion leave between January and March, reducing assets under management to $2.86 trillion from $2.9 trillion, Chicago-based Hedge Fund Research. said last week. The last time outflows were higher was in the second quarter of 2009, when $43 billion was redeemed.
Successive Losses
Some of the best-known hedge funds suffered large losses last quarter, as stocks popular with managers such as Valeant Pharmaceuticals International Inc. and SunEdison Inc. slumped. Paulson & Co.'s Advantage and Advantage Plus funds, which wager on companies going through corporate events including spinoffs and bankruptcies, tumbled 15 percent in the first quarter. Chase Coleman's Tiger Global Management hedge fund lost about 22 percent in the first three months of the year.
The losses at Brevan and Tudor, by contrast, are relatively small, but their underperformance has dragged on for some time. Brevan Howard's Master Fund closed the first quarter down 0.97 percent after losing 2 percent in March. It dropped almost 2 percent in 2015 and 0.8 percent in 2014, people familiar with the matter said earlier this month. BVI Global, Tudor's main fund, lost 2.8 percent in the first quarter, according to an investor document. That follows gains of 1.4 percent in 2015 and 3.5 percent in 2014.
Alan Howard, Brevan Howard's billionaire co-founder, in January predicted there will be "exceptional opportunities" to make money this year.
Prosiris's Assets
So far, few managers have been able to profit. Hedge funds lost an average 2.6 percent in the first two months of the year on top of a 1.1 percent decline in 2015, according to the HFRI Fund Weighted Composite Index. They recovered some losses in March as equities and commodities markets rallied.
Prosiris Capital Management, the hedge fund founded by Goldman Sachs Group Inc. alumnus Reza Ali, has seen assets tumble by almost 40 percent in less than a year, to $1 billion as of March 1. The firm has told clients in its hedge fund that they can pull only 20 percent of their money in any one quarter.
One investor that has a $400 million separate account with Prosiris has asked the firm to sell some positions and return a portion of its capital. The firm will make those liquidations over the next several quarters, according to a person familiar with the request.
New York City's pension for civil employees, whose money managers included Brevan Howard, voted this month to pull $1.5 billion from hedge funds. Och-Ziff Capital Management Group LLC saw its assets fall by about $1 billion in March to $42 billion on April 1, according to a company filing.
Before it's here, it's on the Bloomberg Terminal.
LEARN MORE