Baffled by Brexit Arguments? The Public Looks to Personalities
by
Voters don't examine policy details, LSE's Renwick says

Referendum unlikely to provoke anti-establishment backlash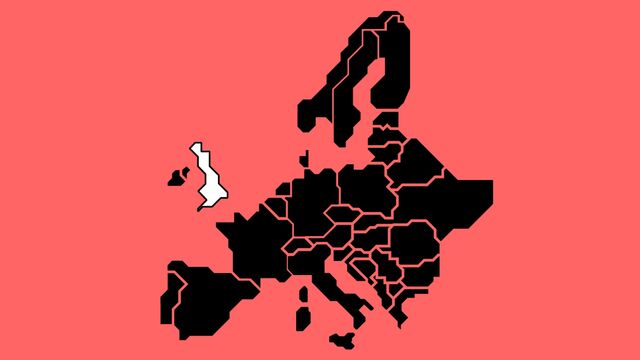 Eight weeks out from Britain's European Union referendum, the bad news for David Cameron is that the public hasn't yet given much thought to the issues. The good news is that it may not matter to the outcome.
QuickTake Will Britain Leave the EU?
Both sides in the June 23 vote have been bombarding the electorate with their arguments, without any noticeable impact on the polls. Instead, what's likely to prove decisive is who's arguing for and against leaving the bloc.
"In most referendums, voters don't know very much about the issues they're being asked to vote on," Alan Renwick, who teaches politics at University College London and studies plebiscites, said in an interview. "That doesn't necessarily mean that people aren't capable of coming to well-grounded views."
The ignorance isn't for lack of arguments. On the "Remain" side, the government has leafleted every household in the country, explaining why the U.K. should stay in the the 28-nation bloc. It followed that up by releasing a 200-page Treasury analysis that warned the economy would be permanently damaged by a so-called Brexit. Meanwhile, the "Leave" camp argues Britain will be better off with the ability to negotiate its own trade deals and control its own borders.
The polls can't agree on which side is winning, with some surveys suggesting the outcome may be too close to call. The latest ICM poll published Tuesday gave "Leave" a 2 percentage-point lead, though the Number Cruncher Politics Referendum Forecast, generated by political blogger Matt Singh, showed the probability of Britain voting to leave the EU dropping to 20 percent last week.
'As-If Informed'
According to Renwick, voters will take short cuts to a decision. Instead of studying the issues in detail, they look at who's speaking for which side and assess whom they trust more, leading to what he calls an "as-if informed" choice.
If that's correct, it should favor the "Remain" campaign, which can call on the prime minister, all his living predecessors, the leaders of all but one of the main political parties and U.S. President Barack Obama. The "Leave" campaign has only two very well-known politicians: U.K. Independence Party leader Nigel Farage and London Mayor Boris Johnson.

While those pushing for a Brexit might hope that such an imbalance might prompt an anti-establishment backlash, the referendum is the wrong kind of vote for one of those, according to Sara Hobolt, professor of politics at the London School of Economics.
'Less Protest Voting'
"You see less of that in a referendum that's high stakes," she said in an interview. "You get higher turnout, and you also get less protest voting."
Though voters understand that the issue is important, Hobolt says, some don't know why they're having a referendum in the first place.
"There wasn't a huge demand from the public that we must have a vote on this," she said. "This was generated within the Conservative Party."
Cameron promised the referendum in a speech in 2013, in response to pressure from Tory Euro-skeptics and Farage's UKIP, whose support was growing. Having argued for years that talking about Europe was a vote-loser, he was in effect enlisting the electorate to prove the point to his party.
So far, according to Hobolt, the public hasn't engaged with the question. She's been running experiments in which she tries to get people to change their minds by providing them with new information or arguments. "You can shift attitudes really easily on Europe," she said. "That suggests these are very malleable positions."
'Status Quo'
Renwick sees a process where voters move from grumbling about the way things are to having to decide if they want to actually make a change.
This is why many analysts expect a swing back to remain as the vote approaches. "Referendums often -- though not always -- see a shift in support to the status quo," Renwick said.
Hobolt agreed. She said that as well as looking at which politicians were speaking on which side, voters would pick up on a few key issues: the economy, immigration, and sovereignty.
"There's a lot of people who are soft Euro-skeptic," she said. "They would like more sovereignty and less migration. But sovereignty is quite abstract. Most people will not risk their job for sovereignty."
Before it's here, it's on the Bloomberg Terminal.
LEARN MORE