Yen Gains From 3-Week Low Before Bank of Japan Reviews Stimulus
by and
Japanese currency rises after falling most in 17 months

May fall to 130 per dollar in a year, Goldman Sachs says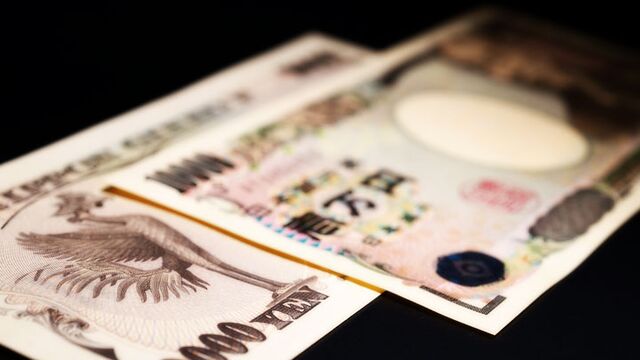 The yen climbed Monday from a three-week low against the dollar as traders assessed what degree of additional stimulus is expected from the Bank of Japan this week and the impact of any such easing on the currency.

The Japanese currency appreciated versus most of its major peers in New York, recovering from a 2.1 percent slump on April 22 after Bloomberg reported the authority may consider helping banks lend by offering a negative rate on some loans. The central bank will reveal its decision on April 28, a day after the Federal Reserve's meeting.
"The market is in a wait-and-see attitude as it awaits the BOJ," said Sebastien Galy, a strategist in New York at Deutsche Bank AG, the second-biggest currency trader. "In addition, U.S. data continues to be mixed and the dollar continues to retreat versus G-10."
Recent increases in monetary stimulus yielded market reactions that were opposite to the policy's intention, complicating yen traders' strategies. The Japanese currency has strengthened more than 8 percent against the dollar since Jan. 29, when the BOJ unexpectedly adopted negative interest rates to stave off deflation, a move that would in theory hurt the appeal of the yen.
The yen was little changed at 111.15 per dollar as of 8:23 a.m. in Tokyo on Tuesday, after strengthening 0.5 percent in New York. On Monday, it touched 111.91, the weakest level since April 1. The April 22 decline was the biggest since October 2014.
Stimulus Outlook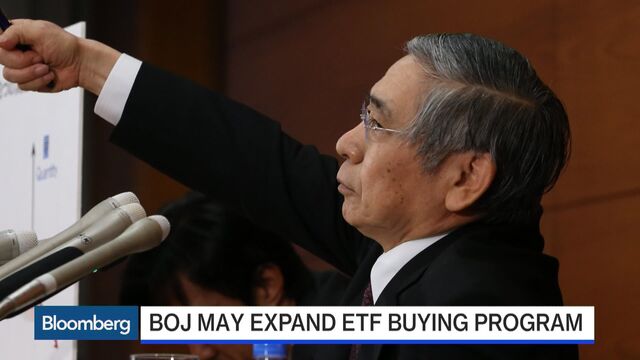 Investors are showing caution. The premium for one-week contracts hedging against a weaker yen versus the dollar compared with those against a stronger yen, climbed to the highest in about six months, according to risk reversals data compiled by Bloomberg.
"There are, to some degree, limits in terms of what the effectiveness" of monetary policy can be, Dominic Bunning, a senior currency strategist at HSBC Holdings Plc said in a Bloomberg Television interview. "Ultimately marginal returns start to decrease. We have seen that in Japan's monetary policy already."
The BOJ's various measures "have had some impact but it's hard, in terms of weakening the yen, to keep seeing that happen," London-based Bunning said.
Twenty-three of 41 analysts surveyed by Bloomberg expect policy makers will expand stimulus this week. Nineteen analysts predict the BOJ will increase purchases of exchange-traded funds, eight expect a boost in bond buying and eight project the BOJ will lower its negative rate, the survey conducted April 15-21 shows.

"The policy outlook is supportive of our strong conviction that dollar-yen will move higher in coming months," Goldman Sachs Group Inc. strategists Silvia Ardagna, Robin Brooks and Michael Cahill said in a report. "The BOJ is already so long into 'the reflationary trade' that it has to continue to deliver further accommodation for the time being." 
The authorities will likely deliver further accommodation this week, focusing more on asset purchases than on interest-rate policy, and the yen could weaken to 130 per dollar in a year, they wrote.
Before it's here, it's on the Bloomberg Terminal.
LEARN MORE