Five Things You Need to Know to Start Your Day
Get caught up on what's moving markets.
by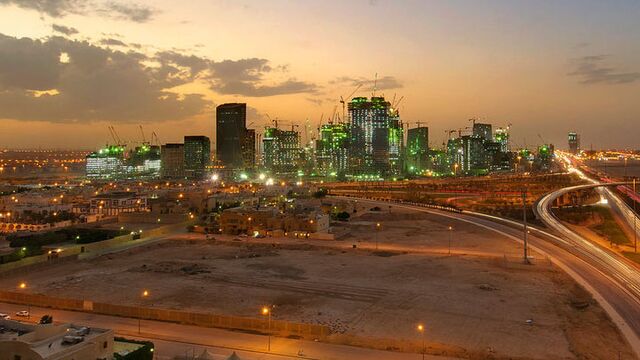 Want to receive this post in your inbox every morning? Sign up here
Saudi Arabia to announce its post-oil plans, there's a whale that's buying up Japan, and it's Fed week. Here are some of the things people in markets are talking about today.
Saudi Arabia prepares for post-oil world
Later today Saudi officials will reveal Deputy Crown Prince Mohammed bin Salman's "Vision for the Kingdom of Saudi Arabia," a plan for reducing the country's reliance on crude oil revenues. It is already known the plan will include the creation of a $2 trillion sovereign wealth fund, by far the world's largest, which is intended to diversify into non-petroleum assets. In the shorter term, the problems faced by the Saudi administration were highlighted over the weekend as the key three-month Saudi Interbank Offered Rate rose to its highest level since January 2009 as low oil prices and increased government borrowing puts a strain on bank funding.
Tokyo whale
The Bank of Japan has been buying Japanese equities via exchange-traded funds, and the scope of its purchase plan means the central bank is now a top 10 shareholder in 90 percent of the Nikkei 225, according to estimates compiled by Bloomberg. When it comes to ETFs the picture is even more stark, with the bank owning more than half of those instruments issued in Japan. Equities in Japan retreated from an 11-week high overnight.
Big week for central banks
Central banks are set to dominate markets this week, with the Federal Reserve announcing its latest monetary policy decision on Wednesday, the Bank of Japan meeting on Thursday, and a suite of euro-area data, including first-quarter GDP, possibly putting pressure on Draghi's easing policies at the European Central Bank. While the chances of a rate hike by the Fed this week are seen as zero by investors, the statement will be watched for signals of a hike in July. In Japan, further easing is expected by a slim majority of economists surveyed by Bloomberg in the wake of the recent earthquake and expectations of another year of sluggish growth. 
Markets lower
Overnight, the MSCI Asia Pacific Index dropped 0.3 percent while in Europe the Stoxx 600 Index was 0.7 percent lower at 5:00 a.m. ET following the release of disappointing German business confidence data. S&P 500 futures were unchanged. The bond market is quiet ahead of the central bank meetings this week, but the U.S. five-year breakeven rate climbing to a nine-month high is noteworthy as it points to increasing inflation expectations. 
Cruz and Kasich cut a deal
In an attempt to stop dividing the anti-Trump vote, the second and third place runners for the Republican nomination have agreed to focus their efforts on different states in upcoming votes. If they succeed in stopping front-runner Donald Trump in gaining enough delegates to win the nomination before the Republican convention, then the meeting will moved to a 'brokered convention' which could prove very messy indeed. 
What we've been reading 
This is what's caught our eye over the weekend.
Before it's here, it's on the Bloomberg Terminal.
LEARN MORE