Saudi Arabia's Break-Even Oil Price Plunges as Spending Drops
by
Riyadh's fiscal break-even price to drop 30% this year: IMF

Saudi Arabia unveiling grand plan to move to post-oil era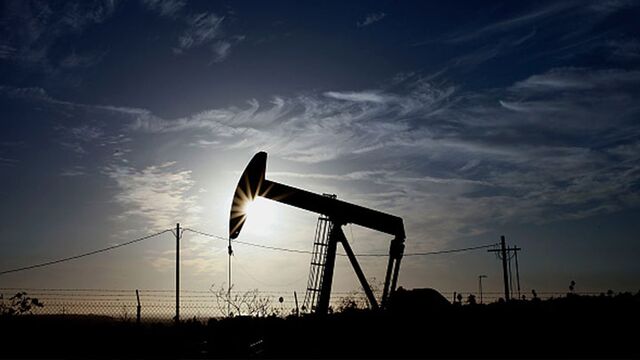 Saudi Arabia will see the biggest drop this year in the oil price needed to balance its budget as Riyadh curbs spending amid the crude-market rout.
The kingdom's fiscal break-even will fall to $66.70 a barrel from $94.80 in 2015, the International Monetary Fund said on Monday. The 30 percent drop is the steepest among a group of Middle East and North African OPEC members reviewed by the IMF.

While that break-even remains above current market prices, the trend shows Saudi Arabia is adjusting to the slump in crude triggered by its November 2014 decision to push the Organization of Petroleum Exporting Countries to change strategy and fight for market share. The IMF figures suggest the world's biggest oil exporter can hold firm, after its insistence that Iran join an output freeze derailed talks between 16 producer nations in Doha on April 17.
Saudi Arabia unveiled a plan on Monday for the post-oil era as it adjusts to the slump in crude. That blueprint, dubbed the "Vision for the Kingdom of Saudi Arabia," seeks to cut reliance on oil exports and will encompass economic, social and other programs, its architect Deputy Crown Prince Mohammed bin Salman told Bloomberg News this month.
Saudi Arabia's net foreign assets fell by $115 billion last year to plug a budget deficit that reached about 15 percent of economic output. After decades of talk of diversification, more than 70 percent of Saudi government revenue came from oil in 2015. In response, the government has already announced cuts in utility and gasoline subsidies in December.
IMF Assessments
Five out of eight OPEC countries assessed by the IMF will see their fiscal break-even oil price fall this year. 
Iran -- Saudi Arabia's arch rival in the Middle East -- will see the second-biggest drop, by 27 percent to $61.50 a barrel. Kuwait is the best-positioned to balance its budget, needing $52.10 a barrel.
Libya is the worst-positioned, with its budget needing an oil price of $195.20. That's little changed from last year as the country with the largest oil reserves in Africa struggles to ramp up output amid the political divisions and chaos that have afflicted Libya since the fall of the late dictator Muammar Qaddafi in 2011.
Brent futures, the global benchmark for oil prices, traded at $44.80 a barrel as of 1:04 a.m. in London.
Before it's here, it's on the Bloomberg Terminal.
LEARN MORE