Bank Pay Rules in U.S. Seen Boosting Salaries, Slowing Hires
by and
Changes would have biggest effect on early career top earners

Similar EU rules boosted fixed compensation for top executives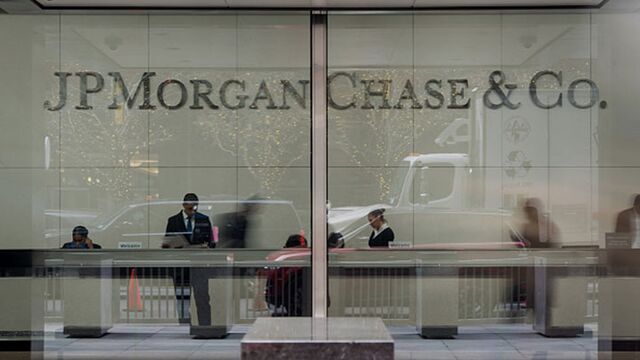 Bankers trying to determine if their paychecks would be subject to a new set of U.S. rules may find that the issue is more about how they're paid -- rather than how much.
Bigger salaries and smaller bonuses are in store for some senior officials, dealmakers and traders at the largest U.S. banks if the proposals intended to curb excessive risk-taking take effect, executive recruiters say. The plan released last week would require top employees to wait at least four years to collect most performance-based pay and force firms to set a seven-year period under which they could reclaim bonuses from those who take inappropriate risks.

The changes, one of the last major planks of the 2010 Dodd-Frank Act, come at a tough time for banks, potentially boosting fixed costs just as they're seeking to reduce expenses to offset deteriorating revenue, said Rose Marie Orens, a senior partner at Compensation Advisory Partners. Lenders may not be able to raise salaries sufficiently to keep jobs attractive to new hires who aren't used to waiting for bonuses, she said. 
Cost Cuts
Each of the six largest U.S. lenders other than Wells Fargo & Co. slashed expenses in the first quarter as stiffer regulations and a bond-trading slump crimped revenue. Morgan Stanley followed JPMorgan Chase & Co., Bank of America Corp. and Citigroup Inc. in lowering compensation costs. Goldman Sachs Group Inc. has embarked on its biggest cost-cutting push in years, including dismissing support staff and rejecting bankers' spending on airfare.
Dodd-Frank still lacks proposed rules for more than 12 percent of the requirements set out in the act, according to a report by law firm Davis Polk & Wardwell LLP.
While the biggest U.S. banks have been planning for tougher compensation guidelines since the financial crisis by instituting clawback policies and extending the holding periods for some executive compensation, the rules potentially affect a broader swath of employees, including those deemed "significant risk-takers" based on the amount of capital they have authority over.
For senior executives, long-term incentive awards are typically tied to performance goals that span over three years, and pay out at the end. Under the new rules, 60 percent of such compensation would have to be held for four years after the performance period concludes.
Younger Talent
"For people already in the industry, it makes it even more difficult to leave, but for new talent, it lowers the incentives to join," said John Burr, global leader of the financial services practice at Boyden, an executive search firm. 
Still, exits of younger talent would happen "quietly, at the margins," said Peter Simon, who leads the financial services practice in North America at executive-recruiting firm Spencer Stuart. "You are not going to get a wholesale departure of folks."
The rules could also make it more expensive for firms to hire from competitors, said Ian Levin, an employee-benefits partner at law firm Schulte Roth & Zabel LLP. Deferred awards are generally forfeited when workers exit a firm, and they typically expect their new employer to make them whole. The four-year holding period all but guarantees poaching talent will come with a significant cost.
Base Salary
The proposed rules apply only to incentive pay that's based on performance. Compensation that's solely tied to continued employment, such as discretionary bonuses or equity awards that aren't tied to goals, wouldn't be subject to any deferral period. To offset some of the consequences "companies can still offer a better base salary and up the overall package -- because only part of it is projected out -- so if they're paying more, it can equalize the situation," said Robert Pestreich, managing director at financial services search firm Harrison Stone & Associates.
That's what banks did in response to rules implemented by European Union policy makers who tried to discourage excessive financial risk-taking with a 2014 rule that limited performance-based awards to twice an executive's fixed pay.
U.S. banks found a work-around for their top Europe-based executives, including JPMorgan's Daniel Pinto and Morgan Stanley's Colm Kelleher. Both executives began receiving multimillion dollar "fixed cash allowances," in 2014, which count toward their base pay. That year, Pinto stopped receiving a performance bonus, and Kelleher's was cut in half. Both continued to receive stock awards.
"You didn't see a mass exodus out of the European banks as a result of these types of changed compensation structures," said Rebecca Glasman, a recruiter at Russell Reynolds Associates. "I would not expect a mass exodus on the U.S. side."
Before it's here, it's on the Bloomberg Terminal.
LEARN MORE