Pound Rises to Two-Month High as EU `Remain' Camp Gains Momentum
By
Bloomberg Brexit Tracker puts risk of leaving at just 20%

Implied volatility versus dollar falls to lowest in a month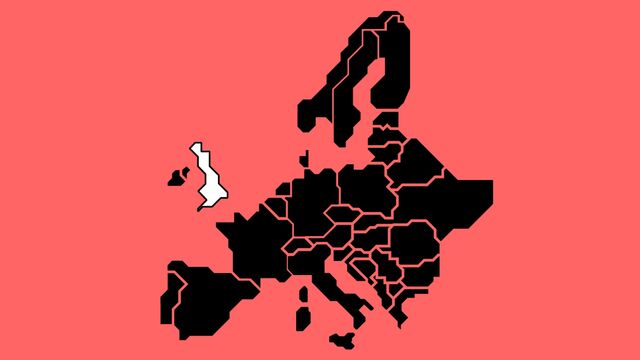 The pound rose to its strongest level in more than two months versus the dollar amid signs the "remain" camp is pulling ahead in the campaign over Britain's membership of the European Union.
Sterling touched a six-week high against the euro, after posting its longest winning streak in 10 months through Friday, as U.S. President Barack Obama backed the U.K. government's position that Britain's economy and trading relationships would be at risk should it quit the world's largest single market.

Since the official campaign started just over a week ago, pro-Europeans have taken the lead, with the Bloomberg Brexit Tracker putting the probability of an EU exit at about 20 percent.
"The remain camp had the strongest start to the campaign," said Lee Hardman, a foreign-exchange strategist at Bank of Tokyo-Mitsubishi UFJ Ltd. in London. "That's obviously helping provide some reassurance to investors that it's reducing the perceived risk of a Brexit. It's still early days and there could be twists and turns before the referendum result. But for now at least the market is more positive on the pound."
Sterling climbed as much as 0.8 percent to $1.4520, the highest since Feb. 15, and was up 0.6 percent at $1.4486 as of 5:07 p.m. London time. It jumped 1.4 percent last week in the best performance in almost two months.
Relief Rally
Britain's currency was little changed at 77.80 pence per euro, after advancing to 77.52, the strongest since March 14.
The pound's gains are a relief rally for a currency that's still the worst major performer versus the dollar and euro this year, with declines of about 2 percent and 5 percent, respectively -- partly on concern a vote to leave the EU on June 23 would drive away investment.
Obama, who spoke in a BBC interview broadcast on Saturday, is only the latest representative of a major government or institution to warn about the dangers of Britain quitting the EU. Just this month, the International Monetary Fund cut its growth forecast for the nation and warned of "severe" damage to the world economy if Britain leaves.
And the pound has become a political football, with leaders of the "remain" campaign repeatedly pointing to the currency's losses and attributing them to the uncertainty posed by the possibility of a Brexit.
A measure of anticipated price swings in the wake of the referendum fell to the lowest in a month. Three-month implied sterling-dollar volatility dropped to 13.9 percentage points, from as much as 16.4 earlier in the month, which was the most since 2010, data compiled by Bloomberg show.
The result of the referendum remains precarious, though. Opinion polls earlier this month showed that as many as one in three people were undecided about how to vote.