Pimco's Oil Outlook Darkens as Doha Failure May Spur Supply
by
`Rational thing' for OPEC to open to foreign investment: Pimco

Output talks in Qatar fell apart Sunday amid Saudi demands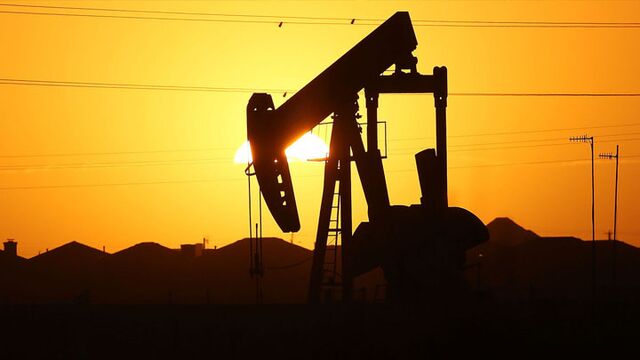 Failure by the world's biggest oil producers to reach an output freeze deal is bearish for prices in the long term as OPEC members may open up fields to foreign investment to shore up balance sheets, according to Pimco.
Creating a climate for investment in order to replace lost revenue and increase output is "the next rational thing" for members of the Organization of Petroleum Exporting Countries as cutting production to support prices is self-defeating, Greg Sharenow, executive vice president, said in a post Thursday on Pimco's website.
"OPEC members would increase investment dollars to replace lost revenue from oil sales and create a future income stream once investment comes to fruition," he wrote. "Not all countries will have the political flexibility to effectuate an opening (and these countries should be on a watch list for instability), but those that receive meaningful investments pose long-term, bearish implications for oil prices."

Saudi Arabia led OPEC's decision in November 2014 not to cut output to support prices amid a global glut, focusing instead on protecting market share and driving out higher-cost competition. That helped push Brent crude last year to its lowest annual average in more than a decade and trade at the weakest since 2003 earlier this year. Prices rose 0.8 percent to $44.88 a barrel as of 8:56 a.m. in London.
Negotiations in Doha on Sunday between OPEC members and other oil producers about capping output to stabilize the market ended without any agreement. The talks failed after Saudi Arabia said it wouldn't restrain supplies without commitments from all OPEC members including Iran, which has ruled out a cap for now.
Venezuela opened up to foreign investment in the late 1980s and increased production during the 1990s despite low prices, according to Sharenow. Mexico is in the process of opening its oil industry, while Algeria is discussing increasing investment, he said.
Before it's here, it's on the Bloomberg Terminal.
LEARN MORE