More Than 170 Nations Gather to Sign Paris Climate Accord
by
Global accord shapes effort to slow emissions and warming

U.S. and China vowed to formally join agreement by yearend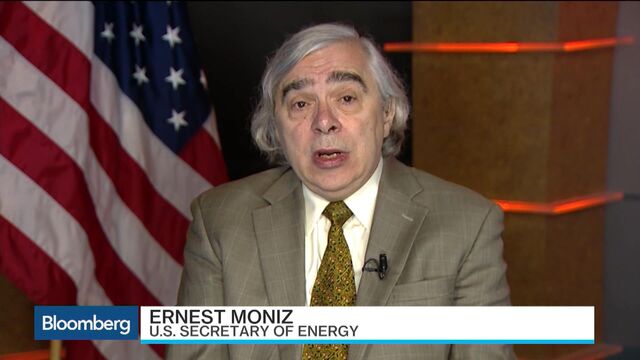 The Paris climate accord should be the starting point for nations fighting global warming, not the finish line, United Nations Secretary-General Ban Ki-moon said at a signing ceremony for the landmark agreement.
Ban challenged leaders from 171 nations gathered at United Nations headquarters Friday to move beyond promises of the accord brokered in December and undertake steps to reduce pollution and slow warming linked to rising seas, heat waves and droughts. It calls for countries to voluntarily reduce fossil-fuel emissions in hopes of limiting global warming to 2 degrees Celsius (3.6 degrees Fahrenheit) above temperatures at the start of the industrial revolution.
"We are in a race against time," Ban said.
The effort will require titanic shifts in how societies generate electricity, fuel vehicles and run factories, in large part by forsaking coal, oil and natural gas for renewable energy. It's broader than any previous climate agreement, applying to all nations, rich and poor alike. It will cost an estimated $12.1 trillion over the next 25 years for the 195 countries that have said they will sign the agreement, according to Bloomberg New Energy Finance.
"The power of this agreement is what it is going to do to unleash the private sector," U.S. Secretary of State John Kerry said. "The power is the message that it sends to the marketplace." 
Temperatures Rising
Even if every nation hits its target, scientists still predict temperatures will continue to rise over the next several decades as the momentum of global warming tapers off, heating the Earth like a roast after it's removed from an oven. Advancing temperatures are likely to melt ice caps and shift weather patterns, scientists say, leading to increased flooding, droughts and violent storms.
"These grim realities explain why we have gathered here today," French President Francois Hollande said. "There is no turning back from now."
The ceremony set a record for the largest number of nations to sign an international agreement on a single day, drawing officials from the U.S., China, India and 168 other states that brokered the deal in December.
Nations have set their own emission targets and have vowed to increase their ambitions every five years. Most set goals for 2025 or 2030. The U.S. and other large developed nations have pledged $100 billion annually to help poorer nations meet their targets.
Ambitious Targets
The world's two largest polluters -- China and the U.S. -- have set ambitious targets. China has agreed to peak its emissions by about 2030. The U.S. has vowed to cut greenhouse gases by 2025 to levels at least 26 percent below the point they stood in 2005.
Leaders and delegates have as long as one year from Friday to sign the agreement. Once they do, each nation must undertake its own ratification process to formally join the accord. It takes effect once it is ratified by at least 55 countries accounting for 55 percent of global greenhouse-gas emissions.
China and the U.S., which combined account for about 40 percent of global emissions, have said they plan to formally join the agreement this year, putting the deal more than two-thirds of the way toward becoming binding.
"That will create a cascading impact across the world, as other countries recognize that the two biggest emitters are fully committed," said Jake Schmidt, director of the Natural Resources Defense Council's international program.
Global Pressure
President Obama plans for the U.S. to join the accord as an executive agreement without consent from Congress, contending the deal complies with existing U.S. law. The pact would face stiff opposition from Republicans who control Congress and, in many instances, question the science behind climate change.
If a Republican wins the White House in November, the government could pull out of the agreement or block U.S. efforts to meet its goals. A new administration, however, may face significant global pressure to uphold its climate commitments.
"The political consequences globally would be significant," said David Waskow, director of climate initiatives for the World Resources Institute. "It would be quite a strong negative reaction globally ... if any administration were to withdraw."
Before it's here, it's on the Bloomberg Terminal.
LEARN MORE