Carmakers Attempt to Steer Clear of VW Crisis
by and
Volkswagen more than doubles provisions to pay for cheating

German government pushes carmakers into massive recall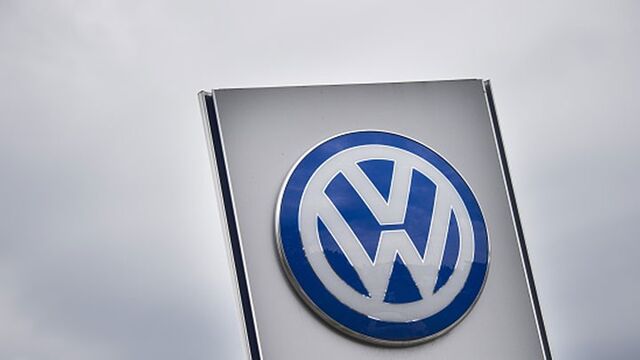 As Volkswagen AG's investors got a sense on Friday of the pain from rigging 11 million car engines, a host of other automakers found themselves under increasing scrutiny, highlighting the scope of a crisis that has ravaged the industry for the past seven months.
VW revealed after a lengthy board meeting that it would more than double charges to 16.2 billion euros ($18.2 billion) to repair some of the damage from installing software aimed at cheating on emissions. While the gathering of Volkswagen's top brass dragged into the European afternoon, German Transport Minister Alexander Dobrindt emerged in Berlin to tell manufacturers that they should recall more than 600,000 vehicles across Europe to fix setups that stretch the boundaries of regulation.

It was a stark reminder that what began at VW in September continues to reverberate around the globe. Just after midnight on Friday, Daimler AG revealed that it's probing its engines at the request of the Department of Justice in Washington, resulting in its biggest stock slide since the immediate aftermath of the VW scandal bursting into the open.
Bad News
The rapid succession of bad news that washed over the carmakers this week -- from the Daimler revelations to a search of France's Peugeot by government fraud investigators to Mitsubishi Motors Corp. in Japan admitting it manipulated fuel-economy tests -- highlights the stakes in an industry struggling to re-invent itself around more fuel-efficient, ecologically sound cars while keeping costs under control.
"What's clear is that there are legal tricks the whole industry is using," said Stefan Bratzel, director of the Center of Automotive Management at the Bergisch Gladbach in Germany. "That might be legal, but it's not a legitimate thing to do, and shines a negative light on the industry as a whole."

The admissions by VW and Mitsubishi of outright cheating have shaken confidence in companies around the world and prompted governments to pay much closer attention to automakers' claims. The turmoil has provided a welcome marketing platform for mavericks like Elon Musk, who has said VW's cheating is evidence that the car industry as it exists today is broken and that more people will gravitate to electric vehicles like his increasingly popular Tesla models.
Car Wreck
In Volkswagen's case, emissions cheating has ballooned from a crime that managers said was the handiwork of a few rogue employees into a companywide scandal that's swept out its long-time CEO, resulted in hundreds of lawsuits, and led to the biggest loss in its corporate history. Since September, the company has gone from the pride of German engineering to outcast and watched its market share implode in the U.S., where the scandal originated.
Other automakers are trying hard to steer clear of the wreckage. Daimler, which makes Mercedes-Benz luxury cars, said U.S. class-action lawsuits alleging its thermal control technology in engines is a de-facto cheating device are "baseless." Still, the company said it's prepared to recall 247,000 cars amid pressure from the German government, which said that while such devices are legal, not all perform within required parameters and should be altered.
Clouded Outlook
"Clearly the industry as a whole is under a cloud here," said Kristina Church, a London-based analyst for Barclays Plc. "Everyone is running scared."
All told, Volkswagen, Mercedes-Benz and General Motors Co.'s Opel agreed with German authorities to recall 630,000 cars across Europe. Renault SA in France, which suffered its own emissions scare in January after French fraud investigators raided the automaker, will also participate in the voluntary recall, according to the German government.
Europe's automobile industry has a lot riding on keeping consumer goodwill. Carmakers have enjoyed more than two years of constant growth as buyers snap up new vehicles. Volkswagen has become a notable outlier, unable to match the industry's success. On Friday, the company said it won't be able to surpass last year's deliveries in 2016, and that market conditions remain tough. And buying back many of the 480,000 cars affected in the U.S. will be the biggest such repurchase in automotive history.
As VW CEO Matthias Mueller stepped in front of the press on Friday in Wolfsburg, flanked by other senior managers and top stakeholders, he acknowledged the "massive burden" that the crisis has caused, and how what until September looked like a thriving business was thrown into disarray virtually overnight.
If it weren't for the billions of euros in provisions that destroyed the earnings momentum, "we could have talked about a very successful year indeed," Mueller said.
Before it's here, it's on the Bloomberg Terminal.
LEARN MORE