pursuits
Closing of iTunes Movies Shows Apple Isn't Immune to Chinese Regulators
By and
ITunes Movies and iBooks services shut down last week

Company says services will be available as soon as possible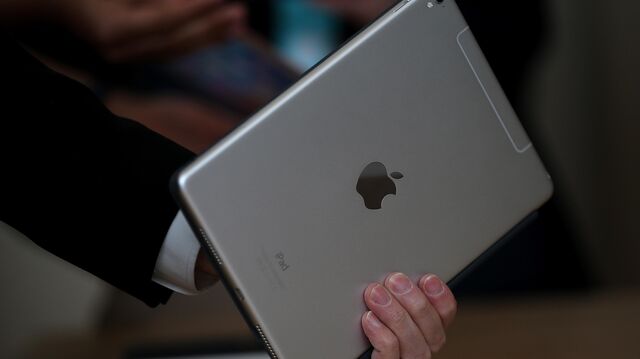 China has shut down Apple Inc.'s iTunes Movies and iBooks services, serving notice that the world's most valuable company is no longer immune to the long reach of Beijing's powerful regulators.
For years, Apple was one of the few Western companies allowed to grow almost unimpeded in China. The company has been selling computers and iPhones there for years and has managed to introduce other products, including the App Store and the Apple Pay mobile payments service, without interference. Six months ago, Beijing allowed Apple to roll out iTunes Movies and iBooks.
Then, last week, China's State Administration of Press, Publication, Radio, Film and Television ordered the services shuttered, according to a person familiar with the situation. The order means Chinese consumers can't access some of the services Apple uses to keep them wedded to its hardware. The company has become increasingly dependent on China, its second-largest market, as iPhone sales growth slows at home.
Reasons for the shutdown weren't clear, but it's possible China's government took issue with content in Apple's entertainment services. "There is a bit of a cat-and-mouse game between the tech and content providers and what's acceptable and not acceptable in China," said Brian Blau, a Gartner analyst.
More Control
Under President Xi Jinping, China has exerted more control over the technology sector and what information is available online. The popularity of Apple products supports the government's aim to shift toward a consumer-driven economy, but the company's online services will be increasingly scrutinized, said Samm Sacks, a China analyst at Eurasia Group.
"The Communist Party of China is saying we have ultimate control over the tech ecosystem and especially over the network, data and information transmitted over that technology," said Sacks. "This is a much bigger push that Apple is caught up in."
Apple shares fell 29 cents to close at $105.68 Friday, leaving them down 3.8 percent in the past week. That's the worst week for the stock since late January, according to data compiled by Bloomberg.

In February, the regulator and the Ministry of Industry and Information Technology released new rules governing publication of virtually all types of Internet content in China. The regulations kicked in last month. Sacks said she's tracking about 10 other different laws and regulations that may make it more difficult for U.S. tech firms to operate in the country.
"The effect of this is you are going to see a more fragmented global Internet system, where China asserts control over an alternate Internet that is at odds with the Western ideas of free flow of information," said Sacks.  
Apple has operated services such as the App Store in China for years and has a team that responds to take-down notices from the government when unacceptable content is pinpointed, said a person familiar with the operation. In a statement, Apple said: "We hope to make books and movies available again to our customers in China as soon as possible."
John Butler, an analyst at Bloomberg Intelligence, suspects the order won't lead to broader curbs on Apple's China business. "It's probably going to be limited to these services, and there are ways Apple can pull consumers into its ecosystem other than iBooks and iTunes Movies," he said. "It's another example of the Chinese government policing content, and I don't think it's aimed at Apple. Apple is a hardware company and its lifeblood is not content."
Changing Attitude
Still, while the affected services for downloading movies and books aren't big pieces of Apple's business, the shutdown signals a change in behavior by the Chinese government toward the world's largest technology company. 
Apple has largely avoided the kind of interference that has plagued other American firms. Google's Web search and Facebook's social network are inaccessible in mainland China. Last year, Qualcomm Inc., the world's largest maker of semiconductors for smartphones, paid a $975 million fine and agreed to charge Chinese companies a lower royalty rate in order to resolve an antitrust investigation by the Chinese government. Microsoft Corp., Cisco Systems Inc. and International Business Machines Corp. also have faced scrutiny from regulators in China.
Many analysts have interpreted the crackdown on U.S. firms as part of the Chinese government's bid to build and support domestic companies, including Huawei Technologies Co., Tencent Holdings Ltd. and Xiaomi Corp.
Staying in China's good graces is key for Apple's business, which increasingly counts on sales in the country to drive growth. For the three months ended December, revenue in Greater China, which includes Hong Kong and Taiwan, rose 14 percent to $18.4 billion. Chief Executive Officer Tim Cook has pledged to continue investing despite an economic slowdown. In China, Apple was the third-largest smartphone vendor in the December quarter with 12.5 percent of shipments, according to researcher Canalys. That trailed Huawei and Xiaomi, who each had about 15 percent.
— With assistance by Selina Wang
(
Adds Eurasia analyst comments from 5th paragraph.
)
Before it's here, it's on the Bloomberg Terminal.
LEARN MORE