How Prescription Drugs Sparked America's Heroin Epidemic
In a 2014 federal survey, some 435,000 Americans reported using heroin in the previous 30 days.
by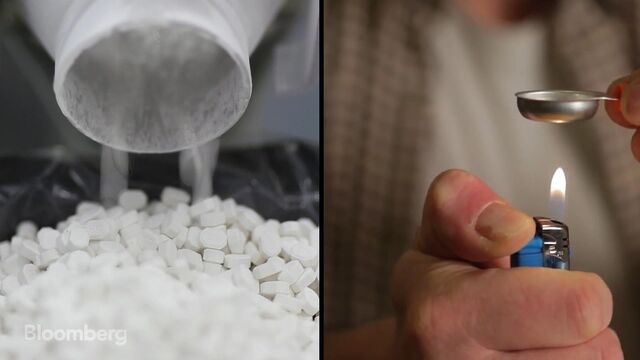 It took a resurgent heroin trade moving from the inner city to white communities in the suburbs and rural America to cast drug addiction as a medical condition demanding treatment rather than a crime deserving punishment.
"For too long, we have viewed the problem of drug abuse, generally in our society, through the lens of the criminal justice system," President Barack Obama said in March at the National Prescription Drug Abuse & Heroin Summit in Atlanta.
It's not just Democrats reconsidering America's 45-year-old war on drugs. Indiana Governor Mike Pence, a Republican who had opposed needle exchanges, approved one last year after dirty drug needles spread an HIV outbreak to more than 140 people in rural Scott County. Politicians are beginning to concede some of the failures of drug policy that criminalizes addiction, though it's too soon to say whether the government will change it, or how.
About 435,000 Americans reported using heroin in the past 30 days, according to the latest federal survey, in 2014. Fatal overdoses have been rising since the beginning of the 21st century, coinciding with widespread access to opioid painkillers. Most heroin users report having used prescription painkillers first. But in sheer numbers the damage from the illicit drug is still overshadowed by overdoses from prescription painkillers, which are contributing to a rising mortality rate among middle-aged whites.
Before it's here, it's on the Bloomberg Terminal.
LEARN MORE