Germany's Stroeer Sinks as Carson Block Questions Accounting
By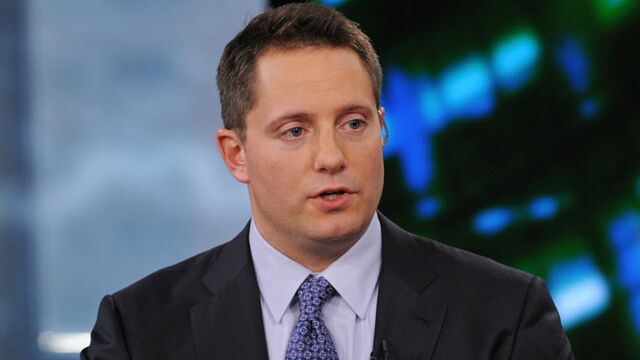 Advertising firm Stroeer SE sank the most on record after short seller Carson Block said Muddy Waters Capital LLC is betting against the stock.
Shares tumbled 18 percent at the close of trading in Frankfurt, after the Muddy Waters founder said Stroeer has overstated its cash flow by including acquisitions in its growth calculations, as well as buying companies that have close ties with its own executives. The stock surged 60 percent in the year through Wednesday, reaching a valuation of more than 45 times reported earnings -- double that of Germany's benchmark DAX Index.

"We have a lot of concerns about the accounting," Muddy Waters' Block told Bloomberg Television's David Westin in an interview on Thursday. "The way they calculate organic growth -- we can't get the numbers to tie. We use their formula and their numbers, and it just doesn't add or come even close to adding."
Marc Sausen, a representative for the Cologne, Germany-based company, said Stroeer's underlying business outlook is "excellent" and Muddy Waters's report "contains nothing new and is defamatory."
Muddy Waters estimates Stroeer's digital organic growth was only 2.5 percent in 2015. The company reported on March 22 organic growth of 10 percent. Muddy Waters also said that insiders have been selling shares and that acquisitions in Turkey and Poland that are close to worthless weren't written off.
As Stroeer shares climbed, so did short interest. It's at 15 percent of shares outstanding, up from less than 1 percent in October, according to Markit Ltd. data. Other investors with short positions include Dan Loeb's Third Point LLC and hedge fund Lansdowne Partners, according to filings compiled by Bloomberg.
Block rose to fame publishing bearish research on Chinese companies that traded in the U.S., and last year targeted French supermarket operator Casino Guichard-Perrachon SA as well as Swedish phone company TeliaSonera AB. He has said European firms are ripe for shorting because of their indebtedness and a lack of investor scrutiny. His theme for 2016 is shorting "heavily financially engineered companies," he said at the end of last year.