FBI's Apple Hack Cost More Than a Million Dollars
by
Cost of getting into terrorist's phone `worth it,' Comey says

FBI director's total salary was about $183,000 last year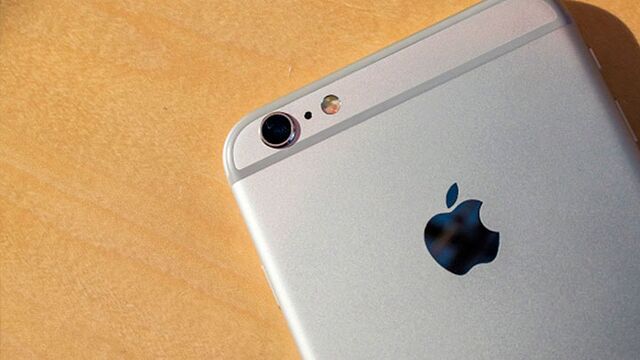 The FBI's hack into a terrorist's iPhone didn't come cheap.
FBI Director James Comey said the U.S. paid more than he will make in salary over the rest of his term to secure a hacking tool to break into a mobile phone used by a dead terrorist in the San Bernardino, California, attack last year. The purchase ended one dispute with Apple Inc. over accessing mobile phones with increasingly sophisticated encryption software that is stymieing law enforcement officials across the U.S.
The law enforcement agency paid "more than I will make in the remainder of this job, which is 7 years and 4 months," Comey said Thursday at the Aspen Security Forum in London. "It was, in my view, worth it."
Comey's pay this year is $185,100, according to federal salary tables, indicating the tool cost the agency more than $1.3 million. FBI directors are appointed to 10-year terms.
The hack into gunman Syed Rizwan Farook's iPhone 5c doesn't resolve the agency's other conflicts with Apple and the broader technology community over privacy and encryption.
3,000 Phones
The FBI confiscated 3,000 to 4,000 phones of all makes from October through March, of which 13 percent had encrypted data that couldn't be accessed, Amy Hess, the bureau's executive assistant director for science and technology, said April 19. The agency has said the tool it bought in the San Bernardino case, from an entity it hasn't disclosed, probably won't work on newer iPhones.
The FBI is still suing Apple in a court in Brooklyn, New York, in an unrelated case to break into a phone used by a drug dealer. Comey said he expects more litigation to obtain data on phones.
Comey said he doesn't see hacking phones used by alleged criminals as a viable long-term strategy because it costs "tons of money" and can't be used by all law enforcement agencies in the U.S.
It "would be a regrettable place to be" to have to rely on hacking phones, Comey said.
"It's not scalable," he said. "This problem is overwhelmingly affecting law enforcement. There are 18,000 law enforcement agencies in the United States."
Before it's here, it's on the Bloomberg Terminal.
LEARN MORE