Kuroda Rejects Idea of Helicopter Money, Citing Legal Hurdles
by
Bank of Japan Governor Haruhiko Kuroda said he isn't thinking about using so-called helicopter money and that the notion contradicts the law.
With inflation and economic growth still lagging, debate in Japan has turned to the policy idea coined by Nobel laureate Milton Friedman in 1969. Such an initiative could involve the government selling debt straight to central bank for newly printed money that's then injected directly into the economy via tax cuts or spending programs.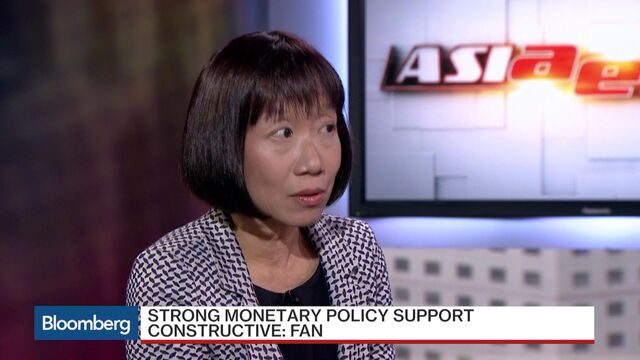 Helicopter money would blur the lines between central bank and government policy, unlike the BOJ's asset purchases and negative interest rate policy.
"In advanced nations nowadays, fiscal policy is determined by the government and the parliament while monetary policy is decided by the central bank, which is separate from government and parliament," Kuroda told lawmakers in the Japanese Diet. "Deciding and implementing these things together would contradict the current legal framework. So unless the existing legal framework changes, helicopter money isn't possible, and we at the Bank of Japan aren't thinking about it at all."
A study by Deutsche Bank AG analysts also found legal obstacles, noting that financing of fiscal stimulus by the central bank is prohibited under Article 5 of Japan's Public Finance Law. However, the analysts pointed to exceptions allowed via the Bank of Japan Act for policy aimed at fulfilling its goals and that has the backing of the premier and finance minister.
Before it's here, it's on the Bloomberg Terminal.
LEARN MORE