U.K. Chemical Industry Faces Brexit Threat to European Exports
by
Lobby group CEO says industry accounts for $71 billion exports

Survey of members shows majority support remaining in EU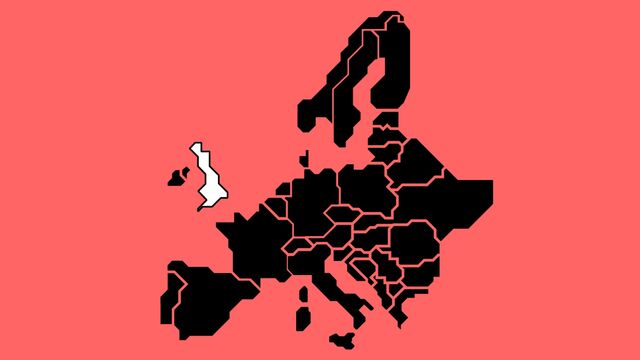 U.K. chemical companies' 50 billion pounds ($71 billion) in annual exports may be threatened if Britain votes to leave the European Union as trade agreements will have to be redrawn, according to an industry lobby group.
The basic chemicals industry lost its biggest operator following the 2008 sale of Imperial Chemical Industries to Amsterdam-based Akzo Nobel NV for $17 billion, and is now made up of mostly smaller manufacturers focused on exports, Chemical Industries Association Chief Executive Officer Stephen Elliott said in an interview on Monday. Germany is the industry's most important market, he said.
In the event of a multinational chemical company withdrawing investment, "we don't have that level of integration that we used to have with ICI," Elliott said at the lobby group's London headquarters. "We're not as secure as we were."
The U.K. will vote on whether to remain a part of the EU in a June 23 referendum. The decision has divided the ruling Conservative party, with Prime Minister David Cameron campaigning to remain part of the 28-nation group and former allies including Mayor of London Boris Johnson pushing for a so-called Brexit. About 52 percent of the population would vote to stay if the referendum was held today, an Orb/Telegraph poll showed on Tuesday.
About 62 percent of the Chemical Industries Association's 93 member companies support remaining in the EU, according to a survey carried out by the lobby group. The remaining 38 percent indicated they haven't taken a position on the matter.
"It will be interesting to see where that 38 percent figure will be the day before polling," Elliott said. "I can't think of a member company that's not export dependent. It's not small beer. Europe matters in a very pragmatic way for us."
Even if the U.K. opts to stay in the union, Britain's chemical makers, legislators and regulators need to be more influential on Europe's industrial policy to improve competitiveness, Elliott said. The U.S. has strengthened its position in the market by exploiting shale gas and oil, reducing their carbon emissions, and will increasingly be able to challenge for business in Europe.
Before it's here, it's on the Bloomberg Terminal.
LEARN MORE