Goldman First-Quarter Profit Plunges 60% as Revenue Drops
by
Beats estimates as cost cuts exceed Wall Street expectations

Blankfein's worst first quarter for revenue since taking over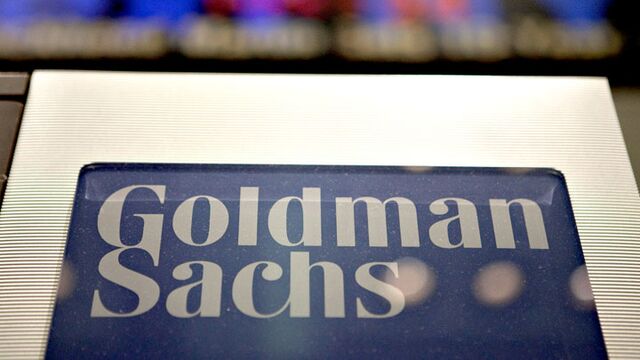 Goldman Sachs Group Inc., the worst performer in the Dow Jones Industrial Average this year, posted a 60 percent drop in profit as the firm reported its lowest revenue for a first quarter since Chief Executive Officer Lloyd Blankfein took the top post in 2006.
Net income declined to $1.14 billion, or $2.68 a share, from $2.84 billion, or $5.94, a year earlier, the New York-based company said Tuesday in a statement. That beat the $2.48 per-share estimate of 23 analysts surveyed by Bloomberg, as the firm cut costs deeper than expected. Goldman Sachs's revenue fell 40 percent to $6.34 billion, missing the average estimate of $6.69 billion.

Blankfein is trying to ride out a years-long bond-trading slump that's been compounded by market swings and stiffer regulations -- challenges that forced many competitors to scale back. He's embarked on the biggest cost-cutting push in years, following his largest competitors who have turned to expenses as the only lever to pull in an environment of deteriorating revenue.
It was "a quarter to forget," Glenn Schorr, an analyst at Evercore ISI, said in a note. The firm's 6.4 percent return on equity, a gauge of profitability, was "un-Goldmanlike," Schorr said and well below investors' 11 percent "comfort zone."
The question is whether cost-cutting, either in the first quarter or over a longer time period, will be enough to satisfy investors. The shares dropped 0.8 percent at 9:30 a.m. in New York. Goldman Sachs fell 13 percent this year, compared with a 10 percent decline for the Standard & Poor's 500 Financials Index of 90 firms.
Operating expenses fell 29 percent from a year earlier to $4.76 billion, compared with the $4.99 billion estimate of four analysts surveyed by Bloomberg. The firm set aside $2.66 billion for compensation and benefits, less than the $2.92 billion estimate. The compensation ratio held steady at 42 percent of revenue.
Non-compensation expenses declined 6 percent to $2.10 billion, the lowest for a three-month period in almost seven years, according to the statement.
Blankfein's cost-cutting plan, discussed by people with knowledge of the matter last week, will include dismissing more support staff; rejecting bankers' spending on airfare, hotels and entertainment unless it directly serves clients; choosing not to fill open positions; and spending less on printing pitch books or brochures.
Lowering Expectations
Analysts sliced $1.37 off their per-share estimates over the last four weeks as sentiment soured and other banks reported revenue figures that came up short. That's the deepest cut to a quarterly-earnings estimate over four weeks since analysts slashed $1.47 heading into the results for the third quarter of 2011.
Trading revenue dropped 37 percent to $3.44 billion. Excluding accounting adjustments, fixed-income brought in $1.7 billion and equity trading an additional $1.79 billion. Six analysts surveyed by Bloomberg called for $1.58 billion and $1.84 billion, respectively. The sales-and-trading division is overseen by Isabelle Ealet, Pablo Salame and Ashok Varadhan.
Revenue from investment banking -- run by Richard Gnodde, David Solomon and John Waldron -- declined 23 percent to $1.46 billion, beating the $1.36 billion estimate. Some senior executives were anticipating a drop of roughly 25 percent in that business, two people with knowledge of the figures said in March.
Debt underwriting revenue of $509 million beat the $380 million estimate of analysts surveyed by Bloomberg, spurred by strength in investment-grade debt sales. Advisory revenue of $771 million and equity-underwriting revenue of $183 million missed estimates.
Blankfein, 61, and President Gary Cohn, 55, have defended the bank's business model, writing in their annual letter to shareholders that the firm will continue to wait out the downturn in fixed-income markets without making large-scale changes.
"It is important to remember that cycles do turn, even if the timing of such inflections may be difficult to predict," they wrote on April 8. "It certainly feels like the cycle has been prolonged, particularly as interest rates in many parts of the world remain at -- or even below -- zero, and growth and deflation concerns, among other worries, have persisted."
Goldman Sachs is the last of the largest U.S. banks to report results. Morgan Stanley beat profit estimates on Monday, countering a drop in revenue from fixed-income and equities trading by cutting costs. The firm followed JPMorgan Chase & Co., Bank of America Corp. and Citigroup Inc. in lowering expenses to compensate.
Before it's here, it's on the Bloomberg Terminal.
LEARN MORE