Buffett's Favored Analyst Cut by Nomura Before Omaha Meeting
by and
Cliff Gallant said to leave Nomura last week amid broad cuts

Analyst among select group invited to ask Buffett questions
Nomura Holdings Inc. cut insurance analyst Cliff Gallant weeks before he was scheduled to ask Warren Buffett questions at Berkshire Hathaway Inc.'s annual meeting.
His departure from Nomura last week was part of a broader overhaul in the Tokyo-based brokerage's overseas operations, according to two people familiar with the matter who asked not to be identified because the matter is private.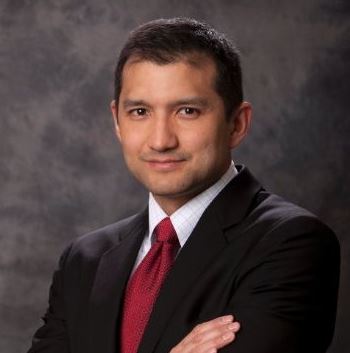 Participating in Berkshire's all-day annual meeting in Omaha, Nebraska, is a high honor for analysts. The gathering is one of the most well-known events in the investing world. It attracts tens of thousands of attendees, who come to hear Buffett and his longtime business partner Charles Munger, 92, answer questions about business and life.
After years of getting asked about general topics, Buffett, 85, added the panel of three securities analysts in 2012 to help focus the discussion on Berkshire. The group takes turns posing questions to the executives with a panel of journalists and the audience.
Gallant appeared that year and the next. He is scheduled to be on the panel at
the April 30 gathering this year along with Ruane, Cunniff and Goldfarb's
Jonathan Brandt and Morningstar's Gregg Warren, according to Buffett's annual
letter to shareholders in February.
Buffett didn't immediately respond to a message asking if Gallant will still participate. Gallant and a spokesperson for Nomura declined to comment Tuesday.
Gallant joined the Japanese brokerage in 2013 from KBW Inc. after that firm agreed to sell itself to Stifel Financial Corp. He most recently had a "buy" rating on Berkshire shares with a target price of $235,000, according to data complied by Bloomberg. Class A stock in Buffett's company traded for $219,000 at the close in New York on Tuesday, up 11 percent from the end of 2015.
Shares of Nomura have fallen about 24 percent this year, more than the benchmark Topix index's 11 percent decline. The Japanese firm is cutting costs abroad after it abandoned a goal to return overseas operations to profit in the year ended March.
Nomura is largely exiting European equity operations, a move that combined with reductions in North America could affect about 1,000 jobs, people with knowledge of the matter said this month. Nomura will shutter equity research, sales and underwriting for European stocks, according to one of the people. The firm said in a statement that it will close certain businesses in Europe and "rationalize" parts of its operations in the Americas.
Before it's here, it's on the Bloomberg Terminal.
LEARN MORE