Europe Set for Bond-Sale Rush Ahead of Brexit Poll Uncertainty
by
Banks, insurers accelerate issuance before U.K. referendum

Drop in borrowing costs on ECB stimulus may also stoke sales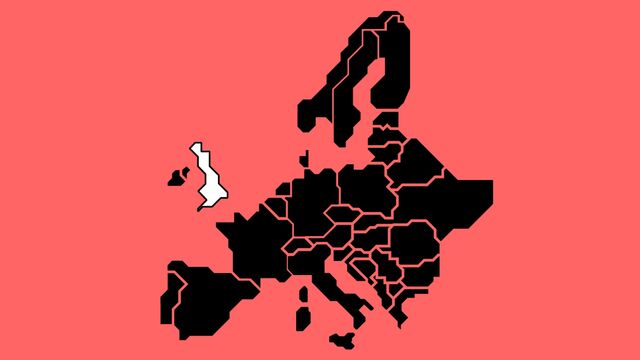 The pre-summer rush in Europe's credit markets may be busier than usual this year.
Banks and insurers will step up bond sales over the next few weeks to avoid uncertainty in the run-up to the Brexit vote, underwriters say. That could bolster lackluster issuance in a year marred by market volatility and concerns about bank-capital levels.
"We are seeing issuers accelerating their plans ahead of the European Union referendum," said Peter Mason, who manages debt sales for European financial institutions at Barclays Plc. "This may be the best time this year to issue."
Aside from the U.K.'s June 23 poll on whether to leave the EU, other looming risks to market sentiment include a possible Spanish general election and a series of Greek debt-repayment deadlines in June and July. Companies may also take advantage of a decline in borrowing costs following the European Central Bank's March 10 decision to expand quantitative easing.
"With the rally that we've seen, it makes sense to issue this month," said Edward Stevenson, BNP Paribas SA's London-based head of European financial-debt sales. "For U.K. issuers, it doesn't make sense to try and access the market around June 23."
Lloyds Plans
Lenders that could sell bonds during the pre-summer window include Lloyds Banking Group Plc. The U.K.'s second-largest bank by market value has to raise a further 6.5 billion pounds ($9.2 billion) to meet its full-year target of at least 13 billion pounds.
Shella Ali, a spokeswoman for London-based Lloyds, declined to comment on the lender's funding plans.
Allianz SE, Europe's biggest insurer, sold 1.5 billion euros ($1.7 billion) of senior unsecured notes last week, including 750 million euros of four-year bonds with a zero coupon.
UBS Group AG, Banco Bilbao Vizcaya Argentaria SA and BNP Paribas have issued additional Tier 1 notes in recent weeks. The deals ended a two-month hiatus in sales of the riskiest form of bank debt. The market was closed as weak industry profits and concerns about capital levels, particularly at Deutsche Bank AG, caused investors to shun the notes.
European financial companies have raised about 340 billion euros in debt sales this year, little changed from a year earlier, based on data compiled by Bloomberg.
"There is a heavy flow of headline news coming in May, June and July," said David Hague, who manages debt sales for U.K. and Irish banks at Nomura International Plc. "Against that backdrop, all banks will take good market-issuance opportunities when they present themselves."
Before it's here, it's on the Bloomberg Terminal.
LEARN MORE