Commodity Rout Over Worst as China Fears Ebb, Citigroup Says
Bloomberg News
China's property recovery fueling sentiment, price turnaround

Headwinds seen, including potential financial bubble in China
Commodity prices have probably bottomed amid brighter prospects for Chinese demand, a weaker dollar and signs of tighter supplies, according to Citigroup Inc.
"There is growing evidence that virtually all commodities have stared at a price bottom and are groping for a return to normal," analysts including Ed Morse said in a report received Monday. Petroleum and natural gas markets are recovering, while industrial metals are advancing as China's property market picks up, they said. Iron ore's rally will fade amid oversupply.
Recent signs of stabilization in China are "likely a result of improved real estate activity and infrastructure investment on the back of broad-based credit easing," the analysts wrote. In a further indication of a stronger Chinese property market, data released Monday showed home-price increases spreading to more cities.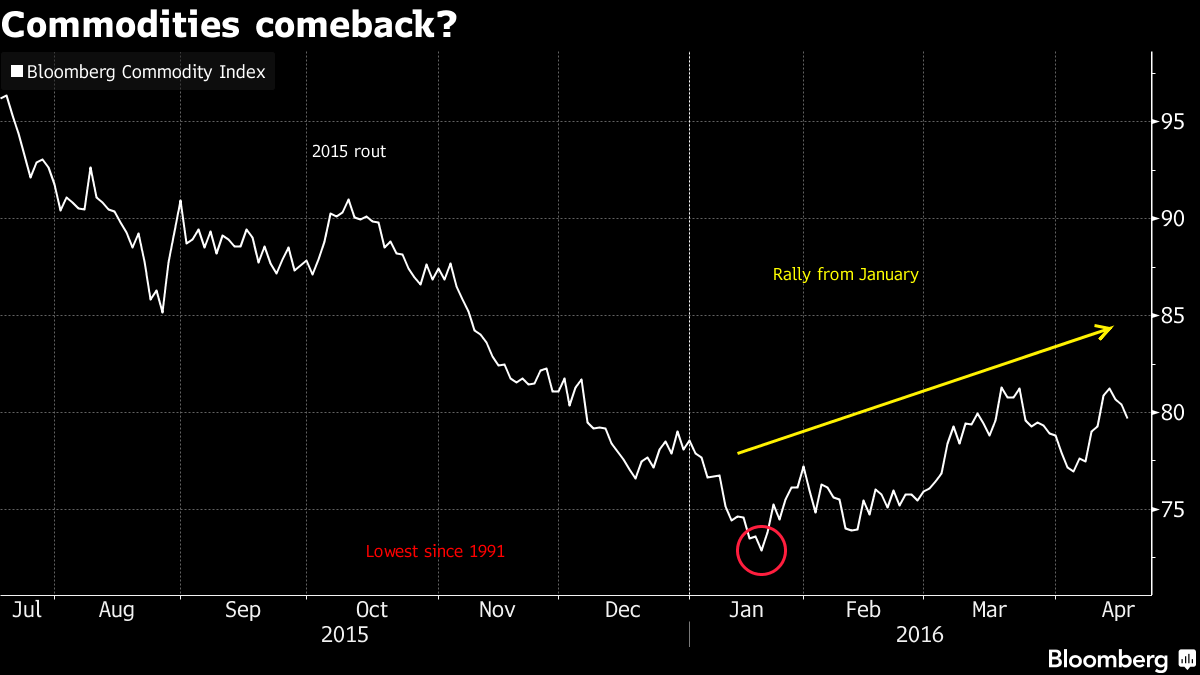 Raw materials were battered at the start of this year on fears that a slowdown in China, the world's biggest consumer, would hit demand for everything from oil to iron ore and copper. Prices have recovered after the country's leaders took steps to stabilize Asia's biggest economy, with the Bloomberg Commodity Index up 9 percent from January, when the gauge fell to the lowest since the data started in 1991.
Financial Bubble?
While a turnaround in sentiment in China is fueling gains, Citigroup's analysts warned the property-led rally may be storing up problems for the future. "It's not clear that a real-estate bubble isn't being followed by a financial bubble," they wrote. "For now infrastructure and consumer spending combined with the government's still huge financial holdings give rise to greater complacency, if not optimism, especially for industrial metals."
Volatility in pricing and sentiment will extend into the second quarter, followed by a "more constructive" second half of the year, the analysts wrote.
The bank raised its 2016 forecasts for copper, zinc and aluminum, which have all rallied from multi-year lows. Zinc traded near an 8-month high on Monday, while copper rose to the highest since November last month. The analysts increased their prediction for West Texas Intermediate oil to $42 a barrel in 2016 from $39. They were bearish on iron ore, expecting mine output increases and probable losses in steel prices to hurt rates.
— With assistance by Martin Ritchie
Before it's here, it's on the Bloomberg Terminal.
LEARN MORE