No One Wants to 'Amazon and Chill' and That's Good for Netflix
by
Amazon introduces $8.99 stand-alone video streaming service

Netflix brand and superior content will prevent defections
Amazon.com Inc.'s new video-only subscription sets up a showdown with Netflix to win eyeballs for Internet-based movies and series, but Netflix's brand strength and popular culture stronghold means it is likely to weather the increased competition, analysts said.
The new service from the Seattle-based online retailing giant costs $8.99 a month, a dollar more than a basic Netflix subscription and one dollar less than Netflix's most popular standard subscription.
But Netflix has marketing prowess that enabled it to amass 45 million paying U.S. subscribers over 10 years even as competition intensified, said Mark Mahaney, an analyst at RBC Capital Markets. The phrase "Netflix and chill" has entered popular vernacular for streaming shows while hanging out, Mahaney said, proving the company's entrenched brand strength. To ask an acquaintance to "Amazon and shop" is much different, he said.
"It's hard not to see Netflix as one of streaming's global leaders in the future," Mahaney said.
Amazon also revealed a monthly payment option for Amazon Prime, the service targeted at frequent online shoppers that until now has only been available on an annual basis of $99 for free shipping on many orders, as well as video and music. Amazon Prime will be available on a monthly payment plan of $10.99, similar to an option it offered Sprint Corp. subscribers last month allowing them to add Amazon Prime membership to their mobile phone bill.
The new options for subscribing to Amazon Prime show the U.S. company is catering to customer calls for more flexible options than a year-long commitment. Those making the annual payment will get a 25 percent discount compared with monthly rates.
Even if the new offer from Amazon isn't enough to put Netflix to bed, at least in the short term it does create a "negative headwind" for its established rival, Mahaney said.
Michael Pachter, an analyst at Wedbush Securities Inc., said the stand-alone video service costs too much to convert many Netflix subscribers, but Amazon could split the remaining U.S. market with Netflix as more consumers embrace video streaming.
"This price shows Amazon is in it to win it, and it is highly likely that they will keep their video offering competitive, which means they will up their content spending," Pachter said. "That will have the practical effect of bidding up the price of everything, hurting Netflix in the process."
Watch Next: Netflix Can't Take Over the World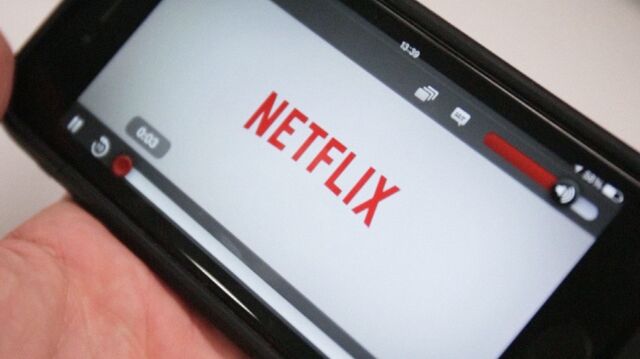 Before it's here, it's on the Bloomberg Terminal.
LEARN MORE