pursuits
U.S. Stocks Rise as Crude Pares Decline; Japan Futures Advance
By and
Dow average tops 18,000 for first time in nine months

Crude shows resilience, pares most of 7 percent rout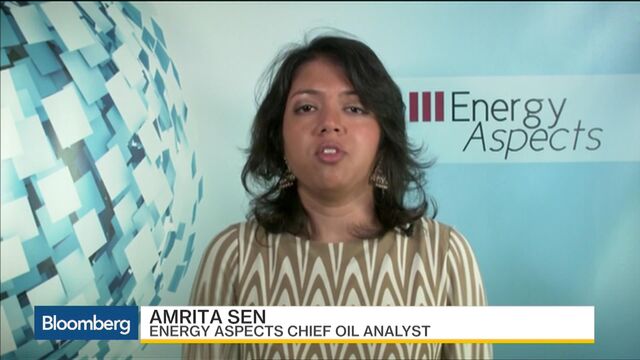 U.S. stocks advanced, pushing the Dow Jones Industrial Average past 18,000 for the first time in nine months, as Brent crude pared losses amid falling output in Kuwait. Japanese index futures signaled advances.
The Standard & Poor's 500 Index climbed to a four-month high, while the Dow closed at the highest since July. Crude pared losses as a strike reduced Kuwait's contribution, though oil in New York settled lower after the breakdown of the Doha talks. Yen-denominated contracts on the Nikkei 225 Stock Average added 0.2 percent to 16,690 on the Chicago Mercantile Exchange at 5:01 p.m. in New York.

While the failure of large oil producers to agree to a freeze in output initially sent crude lower, losses were limited amid the strike and on speculation China's slowdown is easing at the same time central banks remain ready to bolster growth. New York Fed President William Dudley added to confidence in the U.S. economy with comments that suggest inflation will firm, and corporate earnings have so far largely topped estimates.
"We've cut our overnight decline in oil and that bounce-back has helped," Matt Maley, an equity strategist at Miller Tabak & Co. LLC, said in a phone interview. "Unless there's a big move in crude people will wait to see what happens and will be watching earnings. Revenues are down at these big banks but they beat expectations, they had already priced in negative earnings, and they were able to bounce.
Stocks
The S&P 500 rose 0.7 percent to 2,094.34, the highest since Dec. 2. Trading in S&P 500 shares was 6.7 percent below the 30-day average. The Dow average rose 0.6 percent to 18,004.16, the highest level since July 21. Energy producers surged 1.5 percent, erasing a loss. Hasbro Inc. climbed 5.8 percent on earnings that topped estimates thanks to sales of Star Wars items. Walt Disney Co. jumped 3.4 percent.
Corporate earnings season picks up speed as International Business Machines Corp. and Netflix Inc. are due to release results after markets close, part of about 100 S&P 500 companies that report this week.
The Ibovespa declined even after the lower house of Congress voted to proceed with Rousseff's ouster. The scope of gains going forward is seen as limited given the difficulty in tackling the country's economic and fiscal crises no matter who is in power, according to long-time watchers.
Commodities
West Texas Intermediate lost 1.4 percent to $39.78 a barrel, paring declines of as much as 6.8 percent, after Kuwait's crude production tumbled by 60 percent to 1.1 million barrels a day and its refineries scaled back operations as the state oil company took emergency measures Sunday to cope with the first day of an open-ended labor strike.
The discussions to freeze output stumbled in Doha as Saudi Arabia and other Gulf nations refused to agree to any deal unless all OPEC members joined -- including Iran, which wasn't present at the meeting. The European benchmark has rebounded from as low as $27.10 in January, which was the lowest since 2003.
Cotton futures capped their biggest gain in more than eight months amid supply constraints and a sharp change in sentiment over what a liquidation of Chinese inventories will mean for the market.
Gold futures for June delivery climbed less than 0.1 percent to settle at $1,235 an ounce.
Bonds
U.S. Treasuries fell, with the yield on 10-year notes rising by three basis points to 1.78 percent. The yield on the 30-year bond, the security most sensitive to inflation expectations, rose as Dudley said he's confident that inflation will return to the Fed's 2 percent target.
Australian notes due in a decade climbed for the first time in six days, pushing their yield down six basis points to 2.49 percent. Yields on 20- and 30-year Japanese debt declined to record lows of 0.275 percent and 0.355 percent, respectively.
Currencies
The euro climbed the most in three weeks amid speculation that the European Central Bank will maintain its monetary policy when it meets this week. The euro rose 0.3 percent, the most since March 31, to $1.1316 per dollar. The currency gained 0.4 percent versus the yen after touching its lowest in three years.
Brazil's real, the world's best performing currency in the first quarter on speculation Rousseff would be ousted, fell Monday after lawmakers voted in favor of impeachment.
The ruble erased losses, rebounding with Brent crude, amid speculation the market made too much of a failure by oil producing nations to broker an output freeze.
Before it's here, it's on the Bloomberg Terminal.
LEARN MORE