Luxury Travel
The Latest Trend in Superyachts Is Renting, Not Buying
A week on a superyacht can cost $115,500 to $190,000, on average.
by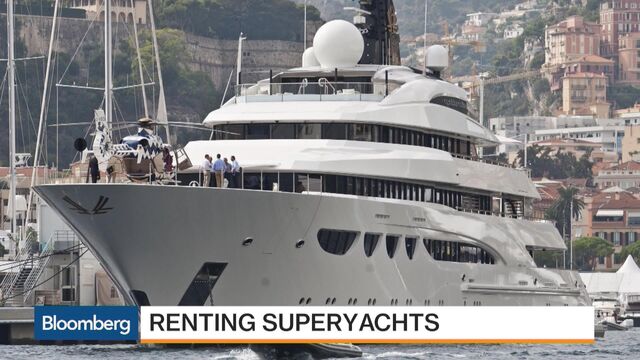 Lounging in the Caribbean aboard a beautiful, 100-foot superyacht sounds pretty great, but it might be hard to relax when you've got a hefty engine repair bill to pay and crew payroll paperwork to review. The annual cost of operating a 180-foot vessel is $4.75 million, or about 10 percent of the yacht's original cost. With high maintenance costs in mind, ultra-high-net-worth individuals looking to explore the high seas are increasingly turning to charters. 
According to "The State of Wealth, Luxury and Yachting" report released this week by researcher Wealth-X and yacht management and sales firm Camper & Nicholsons, ultra-high-net-worth individuals, defined as those with a minimum net worth of $30 million, took 21 percent more charters in 2015 than in the year prior.
"Sales vs. charters is always a big discussion with clients," said Barbara Dawson, a senior charter broker with Camper & Nicholsons. "I think for some, the fact of being able to walk on and experience what that yacht has to offer for one week and go away, leave all the troubles behind, it's a big plus. They don't have to worry about the chef needing a month off, the captain needing to go into the yard, the engine has blown. They don't want to have to manage."
A week on a superyacht can cost $115,500 to $190,000, on average, the report found, while the average purchase price is a bit more than $10 million—268 superyachts sold in 2015, compared with 271 in 2014 and 242 in 2013. The average charter fee went up slightly, 1.3 percent, from 2014 to 2015.
Ultra-high-net-worth individuals who do opt for purchases end up chartering their yachts out to others to offset the steep maintenance fees, but these vessels are more money sucks than cash cows. For the $10 million superyacht, the annual maintenance comes in around $1 million, meaning the boat will have to spend between six and nine weeks being chartered to reach a break-even point, depending on what it can fetch on the rental market.

"You will help offset maintenance, but that's barring no mechanical breakdowns of major consequence, and it also depends on location and your crew," Dawson said.
If a superyacht is kept in the Caribbean, Dawson estimated it will be chartered only three to five weeks a year. Superyachts in the Mediterranean end up rented eight to 12 weeks a year, she said. With agent fees and value-added taxes cutting into the profit, there's no guarantee that putting a superyacht up for charter will recoup the owner's maintenance costs, despite the growing popularity of chartering.
There are also some ultra-high-net-worth individuals chartering yachts to determine if they're interested in making a purchase, and others who charter to travel to more adventurous destinations. A new wave of superyacht enthusiasts prefers traveling to remote locations. "It's more convenient, in the sense that they can charter where they want to and not have to worry about moving the yacht," Ben Kinnard, a research analyst with Wealth-X, said. "We've seen a trend [to] trying out new destinations. If you want to try out Asia one month and Antarctica the next, there's a lot of hassle if you own the yacht."

Before it's here, it's on the Bloomberg Terminal.
LEARN MORE