Sorry ECB -- Negative Rates Don't Aid Big Economies, Posen Says
by
Policy has faced criticism amid limited pick up in prices

Harvard's Rogoff says policy works, just not in this setting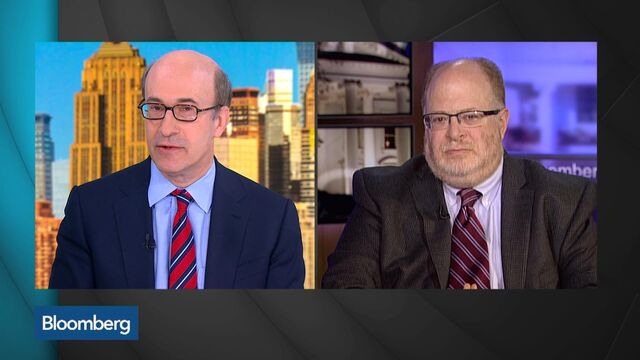 Negative interest rates don't work in stimulating large economies, according to former Bank of England policy maker Adam Posen.
QuickTake Negative Interest Rates
"Negative rates are a size issue -- they work for small economies, they don't work for large," Posen said in a "Bloomberg Surveillance" interview with Tom Keene and Francine Lacqua. "If you are Japan or Italy, you've got a bunch of savers who are very stick-in-the-mud, and negative rates are just not going to do very much because the capital-flows aspect is a small aspect. And you are just going to get the negative political backlash."

The comments by Posen, now president of the Peterson Institute for International Economics, come amid increasing financial-market unease over the use of negative interest rates and limited signs that inflation is responding. The European Central Bank cut its deposit rate below zero in June 2014 while Japan adopted the policy earlier this year.
While the efficacy of negative rates comes down to context, Harvard Professor Kenneth Rogoff had little encouragement to give policy makers in the same television interview.
"I completely disagree with Adam about their not being ultimately effective, but they are not effective in this environment," he said. "We have to have a framework in which negative rates can effectively work, where they can be open ended, where you cleared the way of various institutional obstacles -- and they haven't done that."
Before it's here, it's on the Bloomberg Terminal.
LEARN MORE