Osborne Warns of Brexit Cost as Leading Economies Raise Concerns
by and
China and Japan among countries citing risks at IMF meeting

Obama to back staying in EU as referendum campaig hots up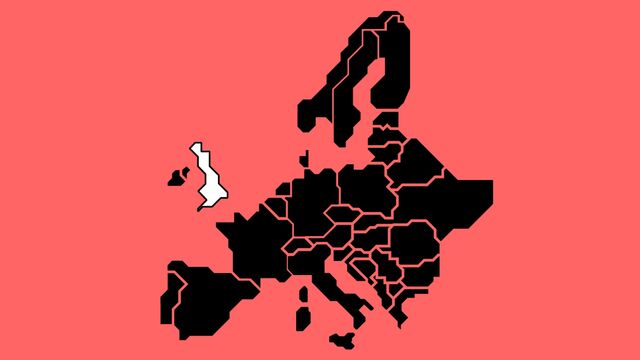 Chancellor of the Exchequer George Osborne played up warnings from the world's leading economies as he sought to highlight the dangers of Britain leaving the European Union in the June 23 referendum.
QuickTake Will Britain Leave the EU?
Speaking at a meeting of the International Monetary Fund in Washington, Osborne said American, Chinese and Japanese finance ministers had expressed their concern about the knock-on effects of a so-called Brexit. U.S. President Barack Obama will say Britain should stay in the bloc during a visit to London next week.
"The risk of British exit has definitely risen up the international agenda," Osborne told reporters on Friday. "The universal view has been that it would cause immediate short-term shock and instability and that there would be a long-term cost" to the world economy, he said.
Osborne spoke as the 10-week referendum campaign officially got under way, with some polls showing the outcome is too close to call. He warned that mortgage rates could increase if Britain quits the EU and said economic activity in Britain is already suffering as a result of concerns about voters backing withdrawal.
"It's fair to say that some of the concerns about a potential exit are weighing on sentiment now and weighing on economic activity now," he said. "That could well be reflected in the GDP number that we see for Q1."
'Universal View'
London's financial-services industry will suffer as European companies relocate to the continent, he said, citing discussions with ministers and officials from across Europe.
"The near universal view, including from many German financial institutions, is that while some financial activity would continue in the City," many companies would move operations to be within the EU, Osborne said. "I can't see how the City of London or financial services would be anything like as strong as today if we weren't in the European Union."
Obama, who believes that it's in the interests of the U.S., the U.K. and the rest of the EU to keep the bloc together, will enter the debate if he is asked for his view, his office said. A vote to leave would diminish Britain's influence in the world, the president's advisers told reporters on a conference call Thursday.
Obama Intervention
"If he's asked his view as a friend, he will offer it," Deputy National Security Adviser Ben Rhodes said. "We believe that all of us benefit when the EU can speak with a strong and single voice, and can work with us to advance our shared interests, whether on security or prosperity."
Former Chancellor of the Exchequer Alistair Darling used a speech in London on Friday to criticize what he calls the "Project Fantasy" being promoted by "Leave" campaigners. Brexit is likely to deplete trade with the continent, he said.
If the U.K. leaves the 28-nation bloc and negotiates a new trade deal in the mold of Canada's, commerce with the EU may decline by 92 billion pounds ($131 billion), Darling said. Citing new research from Frontier Economics and London First, a nonprofit business group that promotes the capital's interests, he dismissed the idea that Britain can secure a better trading relationship on the outside.
Investment Warning
The official Brexit campaign group, Vote Leave, unveiled its first billboard poster on Friday, which said pulling out of the bloc would make 350 million pounds a week available for the National Health Service.
Jacob Rees-Mogg, a Euro-skeptic Conservative lawmaker, said Obama's intervention might help the campaign to Leave the EU.
"I don't mind him coming over to say what he wants because I think it helps Brexit," Rees-Mogg told the House magazine, which is distributed to members of Parliament. "I can't think the British people will want to be told what to do by a rather unsuccessful American president who has had one of the least successful foreign policies in modern history."
Research for the London School of Economics Centre for Economic Performance, published on Friday, estimated that foreign direct investment in Britain could decline by 22 percent if voters choose to leave the EU, reducing incomes by about 3.4 percent.
The analysis, carried out by Swati Dhingra, Gianmarco Ottaviano, Thomas Sampson and John Van Reenen, found that reduced access to the single market, complexities in coordination between headquarters and local branch offices and uncertainty over trade agreements with the EU would deter investors.
"The evidence shows that EU membership has helped substantially drive up foreign investment in the U.K.," Van Reenen said in an e-mailed statement. "Brexit will inflict collateral damage on foreign investment, causing further losses to productivity and making us poorer as a nation."
Before it's here, it's on the Bloomberg Terminal.
LEARN MORE