technology
Mitel to Buy Polycom for $2 Billion, Add Video Conferencing
By and
Cash and stock deal values Polycom at $13.68 a share

Mitel intends to continue doing acquisitions, CEO McBee said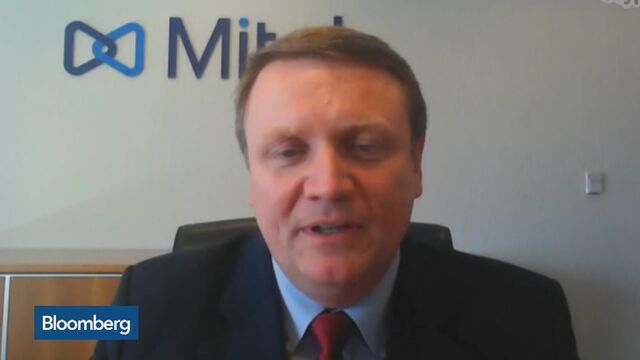 Mitel Networks Corp. agreed to buy Polycom Inc. for cash and stock in a deal valued at about $1.96 billion, as the Canadian technology pioneer adds video conferencing in its bid to dominate business communications.
Polycom stockholders will be entitled to $3.12 in cash and 1.31 Mitel common shares for each common share of Polycom. That's $13.68, based on the closing price of Mitel on April 13, the company said in a statement. The price represents an 11 percent premium compared with Polycom's close of $12.27 on Thursday in New York.
The deal boosts Mitel's total annual revenue to about $2.5 billion and is another step in an acquisition push that has involved the purchase of Mavenir Systems Inc. last year and Aastra Technologies Ltd. in 2014, Mitel Chief Executive Officer Richard McBee said on a conference call.
"Sleepy little Mitel isn't sleepy anymore," McBee said in a phone interview later.
Shares of Mitel plunged 9.6 percent to C$9.11 at the close in Toronto after the company said first-quarter earnings would be below analysts estimates on the conference call held to discuss the deal. Polycom fell 2 percent to $12.02 in New York.
The addition of Polycom's video conferencing rounds out the suite of technologies Mitel wants to bundle together and sell to customers, McBee said. That doesn't mean the company is done with acquisitions though.
Instead of adding new technologies, it will now focus on increasing its size by acquiring competitors and similar companies in other locations, McBee said. The firm could make acquisitions of more than $100 million in its quest to keep consolidating the market, he said.
"As you get bigger you need to do bigger," McBee said.
Inversion Question
The combined company will have a blended tax rate of around 20 percent, Chief Financial Officer Steven Spooner said on the call. He insisted it was not a tax inversion, a practice where U.S. companies will merge with foreign firms and move their headquarters abroad to avoid higher corporate taxes in the U.S.
U.S. President Obama called inversions insidious loopholes and praised new rules revealed last week by the Treasury Department that aim to limit them. Mitel has carefully studied the new rules, Spooner said.
Mitel, co-founded in the early 1970s by Chairman Terry Matthews, was one of the original companies that kicked off the growth of Canada's technology industry. Under Matthews, who moved to Canada from Wales to work at the company that would later become Nortel Networks, Mitel applied software and microprocessor technology to telecommunications, growing rapidly and expanding into semiconductors and business communications.
Activist Investor
The combined company will be based in Ottawa, and will operate under the Mitel name while maintaining Polycom's global brand. McBee expects the deal to result in about $160 million in cost savings by the end of 2017. Bloomberg first reported news of talks between the companies on April 5.
Activist investor Elliott Management Corp. said on Oct. 8 it had taken stakes of about $100 million in both San Jose, California-based Polycom and Mitel and urged them to combine. Elliott said the companies face intense competition from larger rivals such as Huawei Technology Co. and Cisco Systems Inc. and should acquire peers to increase market share.
"The combination of Mitel and Polycom makes perfect strategic and financial sense," Jesse Cohn, who heads Elliott's U.S. activist efforts, said in a statement. The combined company will be better positioned to generate cash and pull of more acquisitions, he said.
It's not the first time Cohn has successfully agitated for a sale of a technology company. Companies the firm has targeted that have gone on to be sold include EMC Corp., Informatica LLC, Riverbed Technology Inc., BMC Software Inc., Compuware Corp., Novell Inc. and Blue Coat Systems Inc., among others.
— With assistance by Scott Deveau, and Beth Jinks
(
Updates with CEO comments on acquisitions in seventh paragraph.
)
Before it's here, it's on the Bloomberg Terminal.
LEARN MORE