U.K. Said to Resist Full Disclosure on Trusts After Panama
by and
France leading push to stop people hiding assets offshore

British official says trusts are commonly-used vehicle in U.K.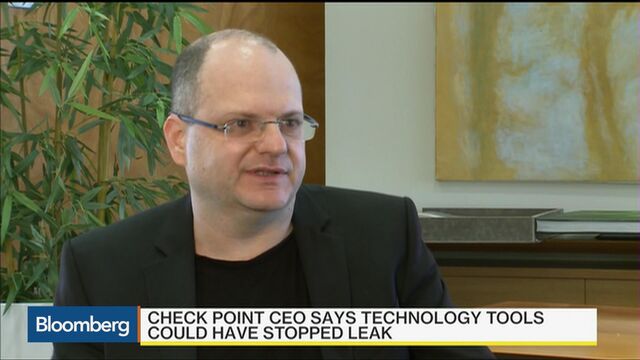 Chancellor of the Exchequer George Osborne is bracing for a row with France and other big European countries as he resists moves to make the ownership of trusts and foundations fully transparent, according to officials involved in Group of 20 talks in Washington this week.
France, working closely with Italy, Spain and Germany, wants G-20 nations to make it impossible for people to hide behind trusts or foundations to avoid paying tax or reporting assets. Britain -- which also resisted such a move in 2013 -- is continuing to oppose full disclosure. The U.K., France and Germany will hold a press conference in Washington Thursday to put on a show of unity in Europe's fight against tax evasion.
A clash would come at a particularly politically sensitive time for U.K. Prime Minister David Cameron, who has been forced to justify his family's tax affairs to Parliament and the press after leaked documents showed his father based his fund offshore. The Panama leaks -- which led to both Cameron and Osborne taking the unprecedented step of releasing their tax statements -- will make it more awkward for Britain to claim it's at the center of a push to improve tax transparency on a global level.
"Panama has breathed new life into the tax evasion crackdown, it's accelerated the process," French Finance Minister Michel Sapin said in an interview late Wednesday while en route to Washington for the G-20 talks. "What has become clear is that we need complete cross border transparency and international tools to deal with the problem."
A U.K. official, who asked not to be named because the talks were private, suggested that Britain would continue to resist France's push for full disclosure of the beneficiaries of trusts since they are a commonly used vehicle under British law -- for example when making provisions for children. The official argued a comprehensive crackdown would detract the focus from outfits set up specifically to avoid tax.
The U.K. government is in the center of the debate about tax avoidance with a network of overseas territories like the Cayman Islands and the British Virgin Islands that offer shelter to the assets of the wealthy. Cameron said this week he aims to force those jurisdictions to disclose the real owners of companies registered there.
Politicians' Assets
Discussions about tightening G-20 tax rules have taken on new urgency since the release of 11.5 million documents this month from the Panamanian law firm, Mossack Fonseca, suggested politicians and business figures around the world had channeled billions through offshore accounts. Cameron said he previously held shares in a fund domiciled in Panama and he declared his capital gains when he sold them in 2010.
France, by contrast, is pressing the G-20 to expand information sharing about bank accounts, making it possible to access such data automatically, while also devising instruments and penalties to deal with tax evaders. The U.S. represents another hurdle, the officials said, since it would have to force states such as Delaware to provide full transparency on both companies and individuals.
Cameron is hardly alone in dealing with political fallout from the Panama revelations. Iceland's prime minster, Sigmundur David Gunnlaugsson, was forced to resign following allegations he had sought to hide his wealth and dodge taxes and Argentine President Mauricio Macri promised to put his assets into a blind trust.
The European Union is also seeking to shame big global companies into paying their full tax bill by forcing them to publish how much they divert to offshore havens. Under EU proposals made Tuesday, roughly 6,500 companies with EU operations would be required to make public taxes paid to havens on an as yet undetermined blacklist. The bloc's ministers will discuss that plan when they gather in Amsterdam next week.
Before it's here, it's on the Bloomberg Terminal.
LEARN MORE