Brexit Backers Misinform U.K. Voters, Fellow EU State Says
by and
Expectation Britain can get better EU deal `completely false'

If Brexit happens, fallout would discourage other departures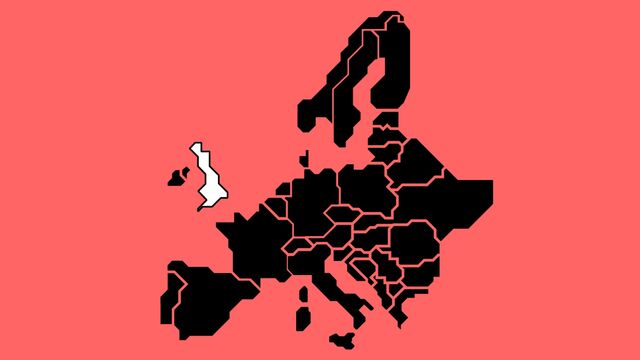 Leaving the European Union would be a "huge blow" to the U.K.'s economy and politicians backing Brexit are misinforming voters, the top Czech diplomat said.
QuickTake Will Britain Leave the EU?
The prospect of Britain benefiting economically from leaving the bloc is "highly unlikely," Czech Foreign Minister Lubomir Zaoralek said in an interview. While the move would hurt both sides economically, Britain would bear the brunt of the pain. The 'Leave' camp is creating unrealistic expectations of a better life outside the bloc and the prospect that the U.K. can improve its ties with the EU as a non-member, he said.
"There's a distortion of facts in the U.K. campaign and I have the impression that a part of the population really thinks they'll be better off economically if they leave," Zaoralek, 59, said Tuesday in his office in Prague's largest baroque palace. "The expectation that Britain would get better conditions outside the EU is completely false and isn't based on anything real."
With polls showing the June 23 plebiscite on the U.K.'s EU future will be tight, the trading bloc's leaders and financial policy makers are becoming increasingly vocal in their warnings against a Brexit. The International Monetary Fund said on Tuesday that Britain's departure could severely damage the European, and global, economy.
A March 29-Apr. 4 YouGov Plc survey of 3,754 U.K. adults showed that 39 percent of people planned to vote to remain in the EU, while 38 percent would opt to leave.
"Without EU membership, Britain's access to the common market would deteriorate," the minister said. "But considering the U.K.'s economic weight and its role within European security, it would clearly weaken the EU as well."
A "Leave" vote could have at least one positive outcome, Zaoralek said. The resulting economic turmoil would hurt the U.K.'s economy so badly that it would make other EU nations toying with the idea of exiting the bloc think twice. 
"Of course a non-member would be worse off," he said. "It could become a deterrent for other countries thinking about leaving the bloc. It could show that leaving the EU is definitely not an advantage."
Before it's here, it's on the Bloomberg Terminal.
LEARN MORE