Teslas May Be Making Hong Kong's Pollution Worse
by
City should focus on using cleaner energy sources: Bernstein

Government forgoing more than $190 million in tax revenues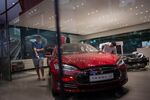 Electric vehicles in Hong Kong may indirectly be the cause of almost 20 percent more carbon dioxide emissions than gasoline-fueled motors, undermining the city's efforts to get 'green' cars on the road, according to Sanford C. Bernstein.
That's because Hong Kong relies on coal for more than half its power generation, according to Neil Beveridge, a Hong Kong-based analyst at Bernstein. The city should focus on shifting its power mix toward natural gas and renewables first before encouraging the use of electric vehicles through incentives like tax breaks, he said.
"Electric vehicles only make sense in countries where the carbon intensity of electricity generation is low," Beveridge wrote in a report published Wednesday. "In Hong Kong, and more broadly China, electric vehicles are increasing rather than reducing pollution, with taxpayers effectively being asked to subsidize this."
Hong Kong has more than 4,000 registered electric vehicles, including Tesla Motors Inc.'s Model S, which Bernstein used in its analysis, and Nissan Motor Co.'s Leaf. Over a 150,000 kilometer lifetime, a Model S in Hong Kong may result in the release of 4.4 metric tons of carbon dioxide more than a BMW AG 320i, after accounting for the carbon intensity of the city's power generation and the production of the car battery, as well as crude oil extraction, transportation and refining.
Green Expectations
Tesla's own analysis estimates the Model S in Hong Kong produces about half the CO2 per kilometer than an equivalent gas-powered car, the company said in an e-mail. "Moreover, as the percentage of grid power from solar and wind continues to increase, the CO2 from electricity drops with each passing year and the gap widens even further."
Exemptions from registration taxes save Model S owners about HK$382,500 ($49,300). By comparison, the levy on a 320i would carry an additional cost of HK$206,300, or about 38 percent of the sticker price, according to Bernstein's analysis. The government of Hong Kong has passed up as much as HK$1.5 billion in revenue because of these incentives.
Hong Kong generated about 53 percent of its power from coal as of 2012, compared with about 22 percent each for nuclear and natural gas, according to its Environmental Protection Department. In mainland China, coal accounts for more than 60 percent of primary energy.
Long Tailpipe
Hong Kong is aiming to increase the proportion of natural gas in its energy mix to about 50 percent by 2020, according to the EPD.
"The reduced reliance on coal in the fuel mix will make the greenhouse gas benefit of EVs greater," the department said in an e-mail. "Replacing conventional vehicles with EVs can help reduce roadside air pollution and public exposure to harmful air pollutants."
The idea that electric cars are no cleaner than the fuel burned to generate their power has been termed the "long tailpipe" of the industry. This can be mitigated as the electric grid gets greener, improving the environmental advantage of battery-powered cars.
China Drive
Tesla is seeking a Chinese production partner for its electric cars and is working with the Hong Kong government on rolling out home charging stations, co-founder Elon Musk said when he visited the city in January. The automaker said this month that its received more than 325,000 reservations for its cheapest car, the Model 3, far exceeding its expectations as customers line up for the $35,000 small electric car more than a year ahead of when its slated to hit the streets.
Beveridge is a Hong Kong-based analyst who covers the oil and gas industry. He holds a long position in BP Plc, according to the report. He has "market perform" recommendations on China's biggest oil and gas producer, PetroChina Co., and Asia's biggest refiner, China Petroleum & Chemical Corp. He's ranked liquefied natural gas producers Santos Ltd., InterOil Corp. and Inpex Corp. as "outperform."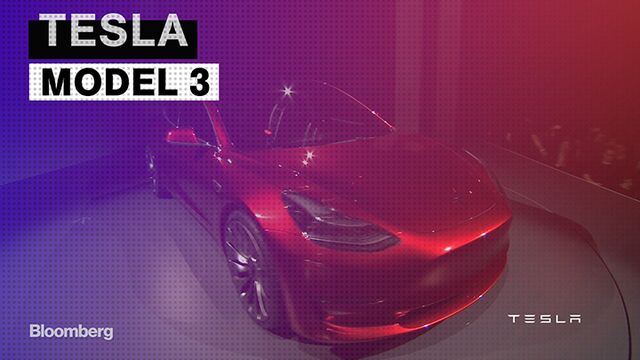 Before it's here, it's on the Bloomberg Terminal.
LEARN MORE