Mining Stocks Decline, Metals Swing Amid Global Growth Concerns
by
Vale SA worst performer on the BI gauge of base metal miners

Bloomberg industrial metals gauge drops as zinc slides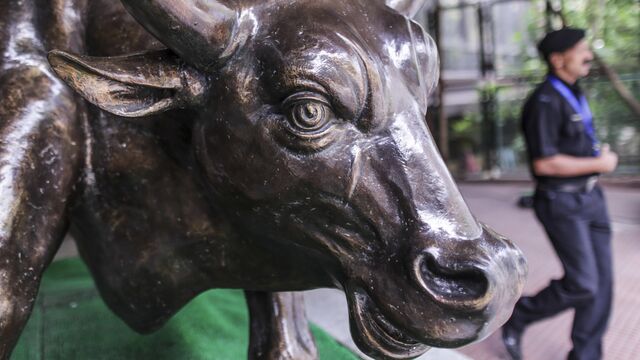 Mining stocks headed for the first decline in five sessions and industrial metals swung between gains and losses as global demand concerns persist amid signs of ample supply.
U.S. stocks fluctuated amid mixed corporate earnings and economic data, a day before China is expected to report slightly lower first-quarter economic growth. Consumer spending and business investment "seem to be softening," Federal Reserve Bank of Atlanta President Dennis Lockhart said Thursday.
A gauge of 18 large global base-metal producers tracked by Bloomberg Intelligence fell 1.1 percent, halting a four-session rally that was the longest in more than five weeks. The Bloomberg Industrial Metals subindex slipped 0.1 percent.
"For base metals, a lot of attention is focused on growth going forward," Fain Shaffer, the president of Infinity Trading Corp. in Indianapolis, said in a telephone interview. "We've had some of the bad earnings, and that's curbing investor appetite."
Bank of America Corp. posted a first-quarter profit that missed analysts' estimates, while Wells Fargo & Co., Wall Street's top oil and gas banker, said first-quarter profit fell 5.9 percent. Seagate Technology Plc reported preliminary third-quarter earnings that trailed its previous targets, hurt by the global slump in sales of personal computers.
China, the largest consumer of industrial metals, is expected to report that the economy grew 6.7 percent from a year earlier in the first quarter, down from 6.8 percent in the prior three months, according to forecasts compiled by Bloomberg. A reading in line with estimates would show the government's economic stimulus efforts have prevented a collapse "but not completely stabilized growth," according to Bloomberg Intelligence.
Brazil's Vale SA slid 6.5 percent, leading declines on the BI Global Large Base Metals Competitive Peers of 18 producers.
Before it's here, it's on the Bloomberg Terminal.
LEARN MORE