Photographer: Dado Galdieri/Bloomberg
Zika Virus Does Cause Birth Defects
Scientists confirm what many suspected, but questions remain.
by
After months of mounting evidence, scientists are ready to say definitively that the mosquito-borne Zika virus spreading across the Americas is causing birth defects, a link that the head of the Centers for Disease Control called "unprecedented."
"There is no longer any doubt that Zika causes microcephaly," CDC Director Tom Frieden declared Wednesday. A spike in microcephaly, when babies are born with abnormally small heads, raised the level of alarm about the disease in Brazil last year. "Never before in history has there been a situation where a bite from a mosquito could result in a devastating malformation."
QuickTake Zika Virus
Zika transmission has been reported in 33 countries and territories in the Americas since it was first detected in Brazil in 2015, according to the World Health Organization. Microcephaly and other birth defects have been linked to the virus in French Polynesia, Brazil, Colombia, Panama, and elsewhere.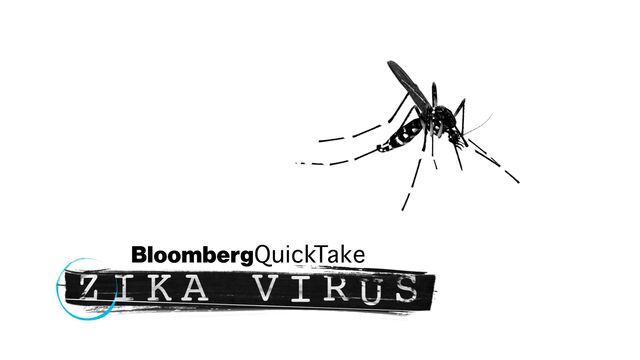 Frieden said that "no single piece of evidence" proved that the virus causes birth defects. An accumulation of research conducted as the epidemic moved across the continent pointed to the CDC's conclusion, published in the New England Journal of Medicine. That still leaves a long list of urgent questions unanswered, and some may not be answered for years.
Among them are what other birth defects might Zika cause? Does it cause developmental problems that aren't evident at birth but may manifest years later? Are women at risk if they get the Zika virus but don't develop symptoms? Does Zika cause other neurological problems, such as the Guillain-Barré syndrome it's been linked to?
There's a global public health effort under way to answer these and other questions. But the evidence may be conflicting and slow to point to concrete answers.
For example, one analysis of a Zika outbreak in French Polynesia indicated that about 1 percent of women infected with Zika during pregnancy would give birth to children with microcephaly. Another study in Brazil indicated that 30 percent had some kind of abnormality detected in ultrasounds, said Sonja Rasmussen, director of the CDC's division of public health information and dissemination.
The cases of microcephaly caused by Zika appear to be unusually severe, Rasmussen said. And further evidence may indicate a link to other defects or disorders. "We do expect that that's likely to be the tip of the iceberg," Rasumussen said.
The conclusion affirms the CDC's earlier advice that pregnant women avoid traveling to areas where Zika is circulating. After evidence was discovered that men infected with the virus can spread it to sex partners, the agency also advised pregnant women to use condoms or abstain from sex.
Before it's here, it's on the Bloomberg Terminal.
LEARN MORE