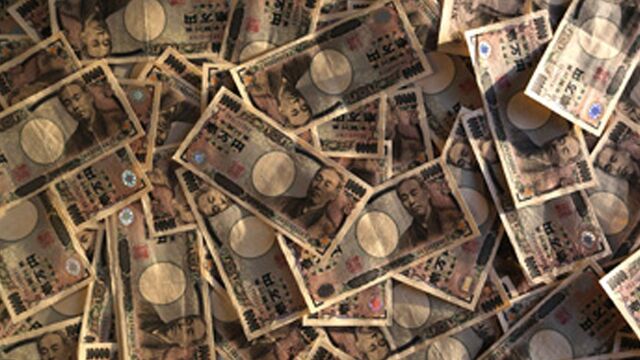 This wasn't how it was supposed to be. When Japanese Prime Minister Shinzo Abe and his lieutenants unleashed massive monetary and fiscal stimulus in 2013, the shock therapy was meant to jump start the economy and end a decades-long battle against deflation.
More than three years on, the policy dubbed 'Abenomics' looks in its worst shape yet, and that's now spurring some to call for yet stronger efforts to reanimate the world's No. 3 economy. Kozo Yamamoto, one of the key members of Abe's brains-trust of reflationist advisers, on Wednesday called for new fiscal stimulus, fresh Bank of Japan easing and even the consideration of a tax on record corporate cash in a last-ditch effort to force them to deploy their earnings.
At the BOJ itself, the Abenomics-backing board member Yutaka Harada Wednesday said there's no denying the economic recovery is weak, and declined to rule out the central bank taking its benchmark interest rate deeper into negative territory later this month. The Abe administration has also given a platform for foreign advisers to advocate a delay in a scheduled 2017 sales-tax increase, something that forecasters now see as practically a done deal.
A sales-tax delay, fiscal stimulus package -- which Yamamoto suggested at 10 trillion yen ($92 billion) -- and potentially further BOJ action would leave Abe with a triple-hit attack against mounting evidence of a return to stagnation.
Putting such fiscal plans in motion would let Abe allude to coming steps when he hosts his Group of Seven counterparts at a summit May 26-27 in Japan. Also on the table may be an infrastructure lending program, according to the Nikkei newspaper. 
What's behind the disappointment? Here's five areas where Abenomics has missed the target:
The yen is surging, indicating that monetary policy isn't working like it used to. The currency has risen instead of falling since the BOJ shocked markets when it introduced negative rates in January. It's up more than 10 percent against the dollar since the start of the year. Compare that to the previous two major stimulus efforts by the BOJ in 2013 and 2014 which sent the yen tumbling, lifting inflation and boosting exporters.

Stocks are sliding. Falling share prices will keep a lid on corporate's appetite for major investment plans and for increasing wages, further depressing sentiment at a time when the economy least needs it. The benchmark Topix index is down 14 percent in 2016, the fourth steepest decline in the world. It's now matching levels from mid-2008, when the world was enmeshed in a credit crunch.

Meantime, inflation remains a long way off the BOJ's 2 percent target, and there's little sign of a turnaround. A closely watched gauge of corporate executives found that companies have cut their forecasts for inflation as far out as five years from now, projecting 1.2 percent inflation, down from 1.4 percent estimated in December, according to the Tankan report.

Foreign investors are heading for the exit at the fastest pace since 1998 and have offloaded $46 billion of shares this year. This is a major blow to Abe given foreigners are the most active traders in the market. It's also a long way from his September 2013 proclamation during a visit to the New York Stock Exchange to "Buy my Abenomics."
Above all, economic growth remains anemic -- despite a strengthening in the labor market, with employment levels up more than 1.5 million since Abe took office. The International Monetary Fund halved its gross domestic product forecast for this year to a 0.5 percent gain. By 2021, Japan will be expanding at an inflation-adjusted rate of just 0.7 percent, the fund says -- less than half the 2 percent that Abenomics set as a goal.

Before it's here, it's on the Bloomberg Terminal.
LEARN MORE