Valeant Says Default Notice Moves 10-K Deadline Up by Four Days
by and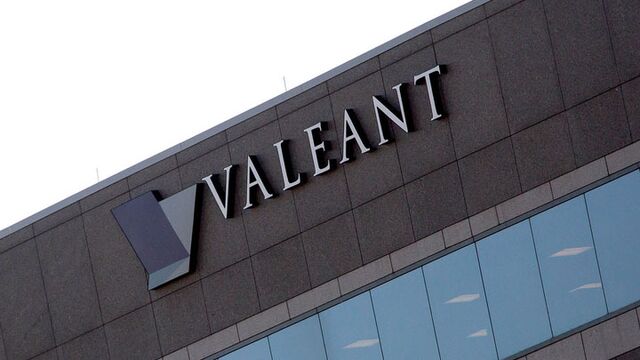 Valeant Pharmaceuticals International Inc. said it will have four fewer days to file its financials before lenders can demand repayment of $12.7 billion in loans after the company received a default notice from some of its bondholders.
The notice of default sent Tuesday started the clock on a 60-day grace period for the drugmaker to file its financial statements. It also triggered a provision in the company's loan agreement that requires it to file its 10-K on or before May 27. That's four days sooner than the May 31 deadline it worked out with senior lenders last week as part of a deal to waive a default and loosen terms of its credit agreement.
Valeant on Wednesday reiterated its intent to file the 10-K "on or before" April 29 but cautioned that "there can be no assurance" that it will file within that period.
Centerbridge Partners had told the company it would file a default notice, a person with knowledge of the matter said on Tuesday.
Before it's here, it's on the Bloomberg Terminal.
LEARN MORE