Five Things You Need to Know to Start Your Day
Get caught up on what's moving markets.
by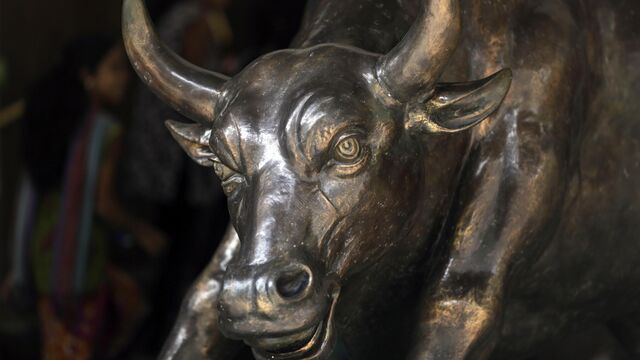 Want to receive this post in your inbox every morning? Sign up here
Stocks surge, Chinese exports rise, and JPMorgan reports earnings. Here are some of the things people in markets are talking about today.
Stocks surge
The MSCI Asia Pacific Index gained 1.9 percent overnight, rising to its highest level of the year, following Chinese export data and another session that saw the Japanese yen weakening. In Europe, the Stoxx 600 Index was 2.1 percent higher at 10:20 a.m. London time with the advances led by miners. The U.K. market also gained, with the FTSE 100 Index turning positive for the year. S&P 500 futures were 0.6 percent higher. 
China exports
Chinese exports jumped 11.5 percent in dollar terms in March from a year earlier - the biggest rise in a year - while imports declined 7.6 percent. The Shanghai Composite Index rallied to close up 1.4 percent, a three-month high, after the data was released. As the country continues to try to rebalance its economy from manufacturing to services, former bond king Bill Gross tweeted that China growing at 6 percent a year is among "investor delusions." 
Wall Street earnings
Earnings season on Wall Street kicks off this morning with JPMorgan Chase & Co. due to report at 6:45 a.m. ET. Ahead of what is expected to be a dismal quarter for many big banks, there are already signs that JPMorgan is joining the global investment bank retrenchment as the company is said to have cut 5 percent of the jobs at its Asia-Pacific wealth-management unit. 
Metals rally
Iron ore prices have surged towards $60 a metric ton, climbing to the highest level since the huge price spike in early March, as steel mill profit margins have risen to levels not seen in years. Chinese copper imports jumped 36 percent to a record high with the price increasing almost 11 percent from its 2016 low. Zinc also rallied, while gold is down. 
Corporate woes
U.S. coal giant Peabody Energy Corp. filed under Chapter 11 this morning, joining at least four other coal companies that have sought bankruptcy as the industry endures its worst downturn in decades. Corporate woes continue, meanwhile, for Valeant Pharmaceuticals International Inc. as it yesterday said that it received a notice of default from some bondholders. The notice begins a 60-day grace period after which creditors can demand immediate payment if the company fails to file its delayed financial statements. 
What we've been reading 
This is what's caught our eye over the last 24 hours.
Before it's here, it's on the Bloomberg Terminal.
LEARN MORE