Sean Parker Gives $250 Million for Cancer Therapy Research
by
More than 300 researchers from 6 centers pledge collaboration

Parker sees model as `blueprint for other philanthropists'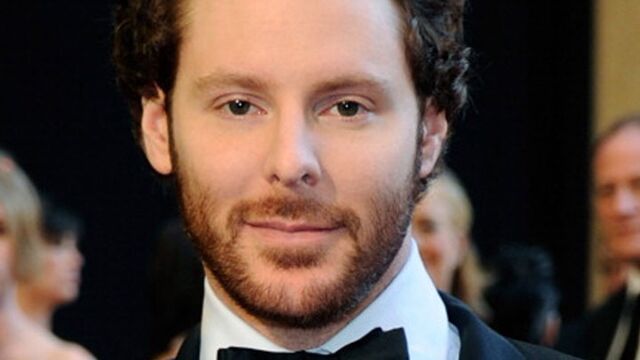 Billionaire Sean Parker, the former president of Facebook Inc., has given $250 million to create a research institute dedicated to developing treatments that harness the immune system to combat cancer.
The Parker Institute for Cancer Immunotherapy will try to make it easier for more than 300 scientists from six top cancer centers around the U.S. to work together -- and with drug companies -- to develop treatments and bring them to market, according to a statement Wednesday from Parker's foundation. Intended to be self-sustaining, the institute will centralize licensing deals for the participating organizations, redistributing gains back to them and the Parker Foundation. 
The approach may help reduce the time and effort that many researchers spend on getting financial support, leaving more for actual research, said Otis Brawley, chief medical officer of the American Cancer Society. Brawley said the society provides $150 million a year for investigations, and only 10 percent of the applications that merit funding actually get a grant.
"One of the things that happens now is that with everyone competing against each other for grants, you'll have three groups literally doing the same thing, because they've kept their research secret," he said in a telephone interview. Parker's institute may "decrease the competition among the researchers, and the science will get cheaper" because of fewer duplicated efforts, he said.
Bridging Worlds
The six member centers are Memorial Sloan Kettering Cancer Center, Stanford Medicine, the University of California at Los Angeles, the University of California at San Francisco, the University of Pennsylvania and the University of Texas MD Anderson Cancer Center. The co-founder of Napster, an early music-sharing website, and investor in the Spotify Ltd. music-streaming service, Parker hopes to facilitate their work by helping cancer researchers share discoveries, research tools, and intellectual property.
"We're trying to bridge two worlds, the entrepreneurial and academic ways of thinking," he said in an interview. "I'm hopeful that this becomes a blueprint for other philanthropists."
Other nonprofits and industry players in the cancer field have tried to accelerate the exchange of ideas, such as Stand Up To Cancer, which funds "dream teams" with members from different institutions and disciplines, or drugmaker-sponsored working groups like Pfizer Inc.'s Centers for Therapeutic Innovation, where Pfizer researchers work together with academic scientists.
This is the largest gift to medical research for Parker, who has already donated to several biomedical efforts. Parker, a frequent investor in startups and former executive general partner of Founders Fund Management LLC, earlier gave $24 million to create a center for allergy research at Stanford, $10 million to seek a cure for type 1 diabetes, and $4.5 million to help UCSF researchers pursue elimination of malaria. He established the Parker Foundation in June with $600 million.
Testing Ideas
His gift will ease some of the burden scientists face to get research money, according to investigators at the participating institutions.
"I spend upwards of 30 percent of my time raising money to do my work," said Jedd Wolchok, chief of the melanoma and immunotherapeutics service at Memorial Sloan Kettering.
The funding will also let researchers quickly test new ideas that often languish as the grant process lumbers forward, said Lewis Lanier, chair of the department of microbiology and immunology at UCSF.
"The academic model provides stability but doesn't provide for opportunistic moves," he said by telephone.
Billionaires' Funding
The institute has set three initial goals to tackle: determining why some patients don't respond to a new immune-based drugs known as checkpoint inhibitors that include Merck & Co.'s Keytruda and Bristol-Myers Squibb Co.'s Opdivo; improving engineered immune cell therapies to make them safer and more effective; and discovering new targets for future treatments, including making cancer vaccines.
New forms of cancer treatment are drawing attention and funding to the field, particularly for therapies that enhance or harness the immune system. Current immunotherapies cure about 20 percent of metastatic melanoma patients, said Lanier, who hopes that the consortium can double that rate in the next five years.
In March, Michael Bloomberg and philanthropist Sidney Kimmel led a $125 million donation to create a new cancer institute at John Hopkins University focused on immunotherapy treatments. Bloomberg is the majority owner of Bloomberg LP, parent company of Bloomberg News. Vice President Joseph Biden launched the National Cancer Moonshot Initiative in January, and billionaire Patrick Soon-Shiong has also brought together his own coalition of drugmakers to tackle cancer.
Parker's experience as an entrepreneur may help transform the consortium's findings into biotechnology companies or attract licensing deals with big pharma, said Wolchok, who called the billionaire "enthusiast in chief."
"There's an element that's risky when you're betting the farm on one idea at one moment in time," Parker said about his gift. "But that's the way to achieve extraordinary change."
Before it's here, it's on the Bloomberg Terminal.
LEARN MORE