Medical Marijuana Scarce and Costly as Christie Fights Broader Access
By
N.J. governor vows that he won't add more ailments to registry

Other states bound ahead while dispensaries tightly controlled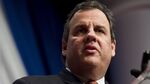 New Jersey, where property, corporate and income taxes are among the highest in the U.S., now can also claim the nation's most expensive medical marijuana. Governor Chris Christie, who has railed against the state's cost of living, says pricey pot is fine with him.
The second-term Republican, who has called the cannabis-therapy movement a "front for legalization," says he'll block Democratic lawmakers' latest efforts to broaden the list of conditions eligible for treatment. The program's restrictions are causing the state to miss out on millions of dollars in tax revenue, sponsors say.
Twenty years after California became the first of 23 states to legalize medical marijuana, programs have managed to flourish in places like Rhode Island and New Mexico, even as use remains banned by federal law. In New Jersey, the regulatory morass keeps prices beyond the reach of patients seeking relief from chronic conditions including severe pain and seizures, supporters say.
"I spend probably $400 or $500 a month, which is insane," said Jay Lassiter, 43, a Democratic political consultant and registered patient from Cherry Hill who smokes pot to manage nausea and depressed appetite, side effects of HIV medication. "That's a car payment, or enough to put a kid through private school."
Tightened Rules
In a 2008 position paper, the American College of Physicians said marijuana could be useful to treat nausea and pain. The American Medical Association has called for a review of the drug's federal status as a controlled substance in order to allow more research.
Christie inherited New Jersey's medical-marijuana program from his Democratic predecessor, Jon Corzine, who signed the measure on his last day in office. A former federal prosecutor, Christie delayed the program almost 18 months as he tightened restrictions and got guidance on whether state workers implementing it could be charged breaking U.S. law.
Short List
New Jersey allows six dispensaries to treat 12 conditions, compared with 32 locations accepting 39 ailments in Illinois. Registered patients in Hawaii and Washington can get home delivery; New Jersey's distributors can't so much as illuminate exterior signs after dark, post prices online or give out promotional trinkets.

"As a pharmaceutical rep, I could give you a pen," said Andrew Zaleski, 31, a co-owner and operations manager of Breakwater Treatment & Wellness, which in October opened in an industrial warehouse off the New Jersey Turnpike in Cranbury. "I can't give you a pen. No key chains, no magnets, no T-shirts, no bumper stickers, no bracelets."
New Jersey's average price for clinical cannabis is $489 an ounce, highest among six states that averaged $340, according to a state analysis issued in March. The average U.S. street price was $253 in March, according to High Times, a magazine that covers marijuana issues.
The Garden State's price reflects its high cost of living, analysts said in the report. The price of black market pot in the state is $400 to $450 an ounce, they said, not that much lower than the medical price.
ID Card
Still, almost half of New Jersey's enrollees can't afford the program's $200 identification card, renewable every two years, and have the charge reduced to $20. The program, with an annual budget of about $2 million, generated $243,093 of revenue in the last six months of 2015, according to the report.
Rhode Island, with one-eighth of New Jersey's population, has more than twice as many registered patients. New Mexico's program, with 18,600 signed up, generates a tax surplus, according to the Marijuana Policy Project, a Washington-based nonprofit group trying to decriminalize the drug. Colorado's program has been so successful that it's spending $9 million generated by registration fees on medical marijuana research.
Zaleski said New Jersey's report doesn't address the dispensaries' massive costs. Though Breakwater has drawn 700 patients, only recently has it been able to give staff paid vacation. Health insurance won't be offered soon, he said.

Breakwater's eight varieties get their start from cloned mother plants, coddled in growing rooms where humidity, temperature, light and nutrients are continually adjusted. Staff, their every move recorded, trim the plants by hand. Patients get unlimited guidance on how to use which strains -- smoking, for instance, or vaporizing -- and have the option to buy small quantities and less expensive "shake," or ground product, rather than premium bud.
"We can work with you and say, 'What's your budget?"' Zaleski said.
New Jersey legislation would broaden marijuana access to patients with dysmenorrhea -- severe menstrual cramps -- and post-traumatic stress disorder. Christie, who dropped out of the presidential race Feb. 10, said that won't happen during his term, which ends in January 2018.
"The reason why it hasn't gotten the response it's gotten in other states is because ours is a truly medical-based program for only people who have true illnesses that require medicinal marijuana," he told reporters in Trenton on April 11. "Other states have programs that are faux medical-marijuana programs that allow for recreational use."
He said he supported "common-sense expansions," such as legislation he signed permitting minors to ingest the drug in food, or in tincture form on school grounds.
It's not enough, said Ken Wolski, executive director of the Trenton-based Coalition for Medical Marijuana-New Jersey, a non-profit group.
"We've gotten 6,000 people access to medical marijuana in a state with almost 9 million people," Wolski, a registered nurse, said by telephone. "We don't anticipate any significant expansion during the Christie administration. As a matter of fact, we've pretty much abandoned our efforts."