JPMorgan Said to Trim 5% of Jobs at Asia-Pacific Wealth Unit
by
U.S bank has cut about 30 jobs at the business, person says

Job cuts come amid plan to raise client investment threshold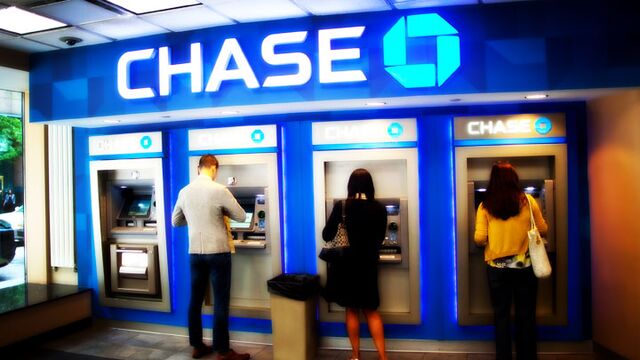 JPMorgan Chase & Co. cut about 5 percent of jobs at its Asia-Pacific wealth-management unit as it refocuses staff on serving clients with higher investment thresholds, a person with knowledge of the matter said.
The approximately 30 job cuts, which happened this week, involved mostly relationship managers based in Hong Kong and Singapore, said the person, who asked not to be identified discussing private information. More than 10 staff had left in Hong Kong, the person said. JPMorgan confirmed the reductions in an e-mail, though Marie Cheung, a spokeswoman Hong Kong, declined to comment separately on specific numbers.
While the cuts are at odds with rivals Credit Suisse Group AG and UBS Group AG who are bulking up their Asian private banks, JPMorgan is aiming to service fewer clients with higher levels of investable assets. The company plans to increase the threshold of investment from clients to $10 million from $5 million later this year, the person said.
"We constantly review our coverage to ensure that clients are aligned with the advisers," the company said in its e-mailed statement. The bank has "no constraints" on hiring in the region if there's "strong talent" available, it said.
JPMorgan also confirmed that Edwin Lim, market manager of its North Asia high net-worth business, had left the firm. Citywire reported his departure earlier this week.
The Wall Street firm ranked ninth in Asian Private Banker's 2015 list of the region's largest private banks, with $65 billion of assets under management. UBS, Citigroup Inc. and Credit Suisse led the trade publication's rankings last year.
JPMorgan has about 500 Asia-Pacific wealth-management staff. Credit Suisse employs 615 client advisers in the region, and plans to boost the number to about 800 by 2018.
Before it's here, it's on the Bloomberg Terminal.
LEARN MORE