Feud Opened by Apple-FBI Case Years From Fix, FireEye Chief Says
by
Companies are `polarized' over government requests for data

DeWalt also predicts an increase in cyber ransom attacks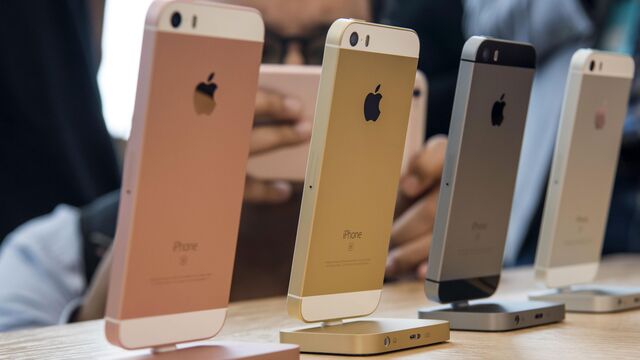 Apple versus the FBI was just the beginning: The debate between privacy and cybersecurity will drag on for years as the government vies with powerful corporations while new forms of hacking attacks arise, according to David DeWalt, chief executive officer of FireEye Inc.
"We now have corporations, for the first time in history, as powerful as the United States," DeWalt said in an interview in Washington. "The Apples, the Googles and the Microsofts of the world have become so big, so powerful, that their cash reserves, their lobbying capability is as great -- if not greater -- than the biggest government in the world."

FireEye, based in Milpitas, California, provides malware and network-threat protection systems for 4,400 customers in 67 countries. The company was hired by the Bangladesh central bank this year to investigate the theft of more than $100 million by hackers. In the U.S., the company has detected an uptick in cyber extortion cases in recent months, DeWalt said.
Companies are increasingly "polarized" over how to respond to government requests for data, and whether to comply with a law they don't agree with, DeWalt said in the interview Tuesday.
'Out of Whack'
He said he's disturbed that many companies seem to be putting profit over their duty to help in matters of national security. "That balance of corporate responsibility to capitalism feels out of whack to me," he said.
After buying a software tool to break into an iPhone 5c used in December's deadly San Bernadino, California, terrorist attack, the Federal Bureau of Investigation dropped a legal case against Apple Inc. Companies including Facebook Inc. and Google had rallied to Apple's side in that dispute.
The U.S. is still fighting to get Apple's help retrieving data from a phone in Brooklyn, New York, that belonged to a drug dealer. There will be no resolution in the dispute over privacy and security at least until the next president takes office, DeWalt said.
The CEO called any government effort to force disclosure of a product's vulnerabilities that create loopholes or backdoors a "big mistake." Legislation being drafted by Senate Intelligence Committee Chairman Richard Burr, a North Carolina Republican, and the senior Democrat on the panel, Dianne Feinstein of California, is expected to include a requirement for companies to comply with court orders asking for assistance in accessing encrypted data.
Cyber Extortion
When companies are asked for help by law enforcement agencies, they "don't have to publish a backdoor to the government or hackers to use," DeWalt said. "Do it yourself in your own lab. You design the software, you know how it works and ultimately you can provide that information."
That's essentially what the FBI sought in the San Bernardino case, arguing that Apple should have been required to find a way to open the iPhone and then give the law-enforcement agency access to the data.
In the past few months, FireEye has encountered a "multitude" of cyber extortion and ransom cases in the United States, DeWalt said. Eastern European criminal groups and former Russian operatives have targeted financial institutions, law firms and hospitals, threatening to lock up or release sensitive data unless hefty ransoms are paid. Hospitals in the Washington area and Kentucky have been hit in recent weeks.
Other threats include attacks on critical infrastructure, such as nuclear power plants and transportation systems. Operational technology is outdated by decades, DeWalt said. Cyber attacks are also looming from groups such as Islamic State, as cyber weaponry becomes more available.
Before it's here, it's on the Bloomberg Terminal.
LEARN MORE