Brexit Chance Seen at 24% by Analyst Who Beat the Polls
by
Matt Singh based forecast on likely movement of polls

Recent `direction of travel' has been toward `Leave,' he notes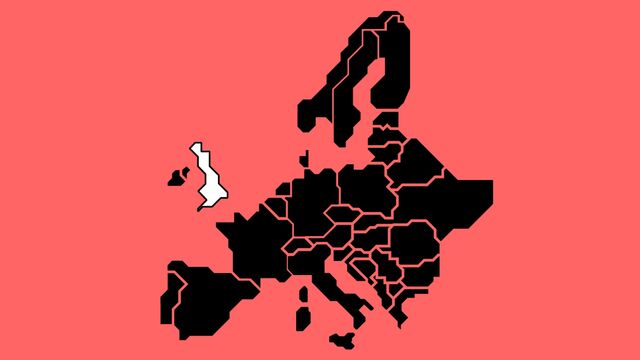 There's a 24 percent chance of Britain voting to leave the European Union -- that's the conclusion of Matt Singh, the political blogger who spotted polling flaws and correctly predicted the outcome of last year's U.K. general election.
QuickTake Will Britain Leave the EU?
Singh, a former trader at Barclays Plc, has calculated the Number Cruncher Politics Referendum Forecast based on an analysis of polling. He's taken into account the "house effects" of different polling companies, which have been giving very different views of public opinion about the EU, as well as observed effects from other referendums around the world, such as a shift to the status quo -- in this case, staying in the bloc -- in the closing weeks of the campaign.
"This is a way of taking all the very noisy opinion-polling data that's coming in and distilling it," Singh said in an interview. "By looking at who did the poll, what sort of poll it was, and the timing, we build a consistent measure of what the polls are saying. Then I have a model of how opinion is likely to evolve between now and the referendum."
Sidebar: The Bloomberg Brexit Tracker
Video: What Happens if the U.K. Leaves the EU
Bloomberg Brexit Portal: BREX
The number in Singh's model is a forecast of the likelihood of a vote for leaving -- a Brexit -- rather than a forecast of what percentage of the country will vote to leave. If correct, it suggests that markets may be overpricing the chance of leaving. The pound hit a seven-year low against the dollar in February.
Singh's calculation, which he provides to Bloomberg, is lower than the 35 percent implied by trades on gambling website Betfair, and the 27 percent generated by academics at Oxford University and University College London.

Tories Underestimated
The blogger made his name in May when, the night before Britain went to the polls, he published a long post arguing that opinion polls seriously underestimated support for David Cameron's Conservative Party. Rather than looking at the headline numbers, he examined other factors such as local-election results and trust in the parties on different issues.
He has since worked with Populus Ltd. to produce an analysis of why polling companies are producing such different results -- concluding that both phone pollsters and online pollsters are wrong.
While his analysis shows Brexit is unlikely, he notes that the polls have tightened in recent weeks. "If I'd done this on the basis of the polls as they were a few weeks ago, the probability would have been lower," he said. "The direction of travel has been towards Leave."
Before it's here, it's on the Bloomberg Terminal.
LEARN MORE