China's Exports Jump Most in a Year, Boosting Growth Outlook
Bloomberg News
Shipments rose 11.5%, imports moderated drop to 7.6%

Data add to recent signs of stabilization in economy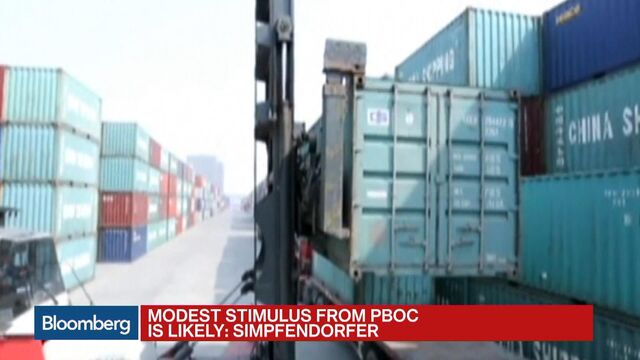 China's exports jumped the most in a year and declines in imports narrowed, adding to evidence of stabilization in the world's second-biggest economy. Stocks rallied.
Overseas shipments rose 11.5 percent in dollar terms in March from a year earlier, compared with a 25 percent slump in February, when factories and offices were closed for a week-long holiday. Imports extended declines to 17 months with a 7.6 percent drop, data showed Wednesday. The trade surplus decreased to $29.9 billion, the least in a year.
The export rebound may suggest China's economy fared better than expected in the first quarter, with data due Friday expected to show a 6.7 percent expansion for the period. The increase in shipments may indicate more than seasonal factors and could show a pick up in demand, said Iris Pang, a greater China economist at Natixis SA in Hong Kong.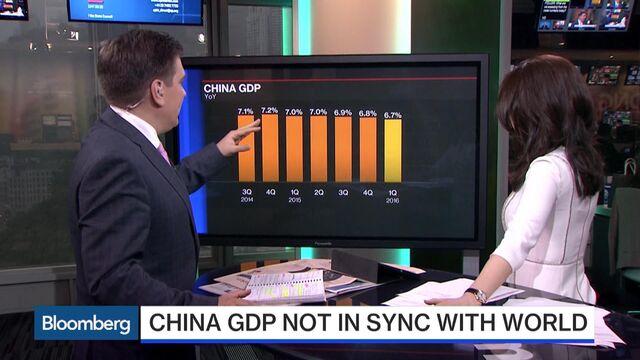 "This is quite encouraging indeed," she said. Still, it's too soon to conclude that the worst is over for the nation's exporters, and "we need more evidence to confirm that the whole manufacturing sector is on track again."

The Shanghai Composite Index advanced 1.4 percent to close at a three-month high, paring this year's decline to 13 percent. Shares also gained from Hong Kong to Tokyo.
"The steep decline in trade is coming to an end, but whether such a recovery can be sustained is still questionable," said Liu Dongliang, a senior analyst at China Merchants Bank in Shanghai. The data "reflect improving external demand, a rebound in commodity prices and recovering domestic demand."
Seasonal factors aided the recovery. The week-long lunar new year holiday fell in February this year, closing factories and curbing shipments. That saw exports tumble 25.4 percent in U.S. dollar terms from a year earlier, the biggest decline since May 2009.
"Figures around this time of year are enormously impacted by seasonal factors," said Ben Simpfendorfer, founder of research firm Silk Road Associates in Hong Kong. "Exports are weak and likely to remain so over the coming months."
In yuan terms, overseas shipments rebounded 18.7 percent from a year earlier and imports slipped 1.7 percent, the Customs General Administration said.
Consumer Demand
The narrower decline in imports reflects a pick up in commodity prices and improving demand from China's consumers, said Xia Le, chief economist for Asia at Banco Bilbao Vizcaya Argentaria SA in Hong Kong. "The economy is starting to stabilize not only on the domestic side but also on the external one."
Exports to the U.S. increased 9 percent while those to EU nations jumped 17.9 percent. Shipments to Brazil plunged 39.4 percent. Imports from the U.S. fell 2.8 percent, while those from Canada tumbled 32.3 percent. China's imports from the EU rose 1.4 percent.
Steel Trade
China's steel exports rebounded to their highest this year, underscoring the threat posed to global producers reeling from last year's record surge in shipments. The world's top producer shipped 9.98 million metric tons in March, up 30 percent on the year.
Many economic indicators improved in the first quarter, Premier Li Keqiang said in a recent meeting with Germany's foreign minister, according to a report last week by Chinese state television. The improving trend in the economy is not solid, impacted by a sluggish global economy and market volatility, Li said.
The first-quarter gross domestic product report is due for release Friday at 10 a.m. in Beijing. The economy expanded 6.8 percent in the fourth quarter.
"Weak overseas sales remain a drag on growth, requiring an offset from stimulus-boosted domestic spending," Bloomberg Intelligence economists Tom Orlik and Fielding Chen wrote in a report. Still, "the outlook for exports appears to have become moderately brighter."
— With assistance by Xiaoqing Pi, and Enda Curran
Before it's here, it's on the Bloomberg Terminal.
LEARN MORE