7-Eleven Owner Said to Talk CEO Succession Amid Power Vacuum
by and
Seven & i CEO steps down after failed bid to oust subordinate

Investor Loeb has called for restructuring at the retailer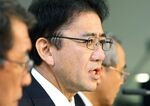 As Seven & i Holdings Co. scrambles to fill a power vacuum created by the departure of its chief executive officer, the spotlight is back on the overseer of its Seven-Eleven convenience stores who narrowly escaped being thrown out last week.
Seven & i's nomination panel plans to meet this week to discuss the future roles of top managers including Seven-Eleven Japan Co. President Ryuichi Isaka, according to people with knowledge of the matter. The parent company may name Isaka, 58, its president and chief operating officer, while COO Noritoshi Murata could resign to take responsibility for the confusion, the Kyodo news service reported.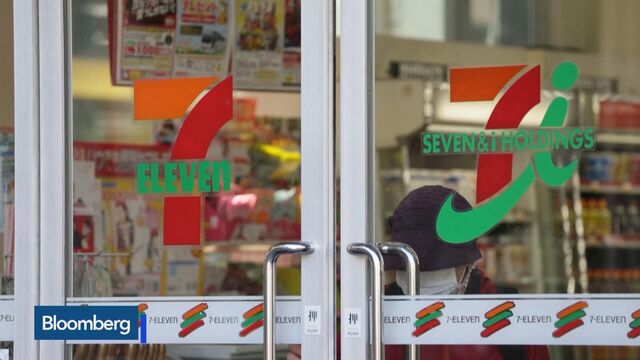 The company has yet to offer the Seven & i president and COO roles to Isaka, a person with knowledge of the matter said Wednesday. Isaka's elevation would likely face opposition from some within the company management, the person said.
Just days earlier, Isaka's job was at stake as Seven & i considered a plan by Chairman and CEO Toshifumi Suzuki to remove him. The parent company is now losing its top executive of more than a decade, with Suzuki saying he will resign after the board rejected the 83-year-old's bid to remove his subordinate.
The management upheaval comes as activist investor Dan Loeb has called for Japan's largest retailer to restructure or divest less profitable units, while backing Isaka as a leading candidate to take over the group. A Seven & i representative declined to comment on the panel or Kyodo's report.
"We need to keep an eye on the company for the time being to see if a new management structure works better and helps shape Seven & i in a better way to keep pumping record profit," said Hideaki Miyajima, a professor of economics at Waseda University in Tokyo, who researches corporate governance. "It's almost the first time ever in Japan for an activist fund to have managed playing big on a large company like Seven & i."
Seven & i rose as much as 3.2 percent and traded up 2.7 percent to 4,680 yen as of 10:35 a.m. in Tokyo. The benchmark Topix index gained 2.4 percent.

Seven & i's nomination and compensation committee plans to discuss a personnel reshuffle, including a proposal to keep Suzuki's chairman post vacant for the time being, according to one of the people, who asked to not be identified because the information is private. The panel aims to make a recommendation to the board as it meets again April 19, the people said.
In a letter dated March 27, Third Point LLC founder Loeb raised concerns about Suzuki's "chronic health problems" and claimed the CEO planned to anoint his son Yasuhiro Suzuki as successor. He also praised Isaka as "instrumental to the success" of the profitable convenience stores unit.
Murata's reported resignation caps a tumultuous few weeks for Seven & i, leading its stock on a roller-coaster ride as Isaka's fate at the company remained uncertain. Shares fell as much as 8.6 percent on April 7, the day of the board vote on Isaka before recovering the same day. Overall, it's down 18 percent so far this year through Tuesday, compared with the benchmark Topix's fall of 16 percent.
Seven & i plans to hold an annual shareholders' meeting in late May to seek an approval for the new management structure, one of the people said.
Seven-Eleven, which operates 58,711 convenience stores worldwide including directly-owned outlets and franchises, posted their best results on record April 7 with operating income of 304 billion yen ($2.8 billion) for the fiscal year ended February. The unit contributed to 84 percent of Seven & i's operating income, overshadowing all other divisions including superstores and financial services.
Before it's here, it's on the Bloomberg Terminal.
LEARN MORE