business
Oil Drillers Feel the Pain as Banks Slash Their Credit Lines
By and
Banks cutting lending as crude price stays near $40 a barrel

Lenders block troubled energy companies from borrowing more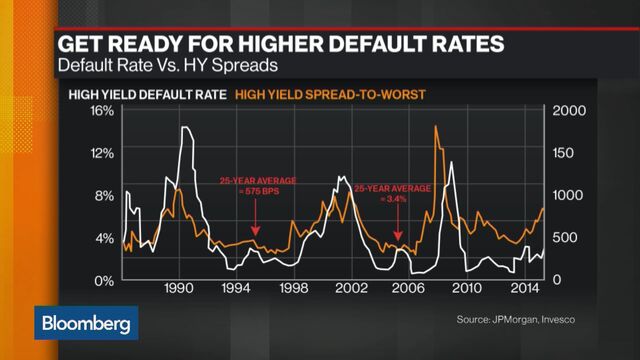 Chesapeake Energy Corp., the deeply indebted shale producer, said this week that it can hang on to its $4 billion bank line as long as it posts just about everything it owns as collateral.
Many of its competitors are faring far worse. Almost two years into the worst oil bust in a generation, lenders including JPMorgan Chase & Co., Wells Fargo & Co. and Bank of America Corp. are slashing credit lines for struggling energy companies. It's a tacit acknowledgment that energy prices aren't coming back, and represents an abrupt turnaround from last year when banks were lenient on struggling drillers in the hope that better times were coming.
Since the start of 2016 lenders have yanked $5.6 billion of credit from 36 oil and gas producers, a reduction of 12 percent, making this the most severe retreat since crude began tumbling in mid-2014, according to data compiled by Bloomberg. 

And it isn't over yet. Banks are in the middle of a twice-yearly review of energy loans, where they decide how much credit they are willing to extend to junk-rated companies based on the value of their oil and gas reserves. With crude hovering near $40 a barrel, drillers' assets are worth far less than they were two years ago.
In some cases, companies are finding the amount they can borrow based on their oil and gas reserves is getting cut to a level below the amount the company has outstanding, effectively leaving them overdrawn. Midstates Petroleum Co. said in a filing that it had drawn $252 million on its credit line as of April 1, but the facility was reduced to $170 million.
"The banks are your best friends until you really need the money," said Matthew Duch, a money manager at Calvert Investments in Bethesda, Maryland, which oversees more than $12 billion. "When there are troubles like what we have in the energy sector, they want more control." Representatives for Bank of America, JPMorgan and Wells Fargo declined to comment.
Under Pressure
Banks are cutting their oil and gas exposure in part because they're facing pressure from regulators and investors to rein in risk. JPMorgan said on Wednesday that it had set aside another $529 million in the first quarter to cover expected losses from loans to oil and gas companies. The bank has a total of $14 billion of loan loss reserves as of March 31, up from $13.6 billion at the end of in the fourth quarter.
"The banks are walking a tightrope," said Spencer Cutter, a credit analyst with Bloomberg Intelligence. "They don't want to push the companies into bankruptcy, but on the other hand they're getting a lot of heat from regulators and investors. They can't keep kicking the can down the road like they did last year."
A bank that denies credit that it had committed to a company could find itself liable for damage to the borrower, said David Feldman, a restructuring lawyer at Gibson, Dunn & Crutcher LLP. 
"Lenders are very torn because it's a difficult call," Feldman said.
Less Credit
Borrowers are feeling the pinch. At least 15 companies have seen their credit lines cut, including Whiting Petroleum Corp., Rex Energy Corp., and Halcon Resources Corp. Goodrich Petroleum Corp.'s lenders cut its credit line in January to $40.3 million from $75 million, limiting how much the cash-starved company could draw. The oil and gas driller said this week it was giving creditors until May 6 to vote on a proposed prepackaged reorganization plan.
Last month, in exchange for waiving Energy XXI Ltd.'s loan covenants, lenders led by Wells Fargo cut the company's credit line to $377.7 million, the amount the oil producer had already borrowed under what had been a $500 million facility. The lenders also required Energy XXI to cash out its oil hedges and use the money to pay down the loan, according to Securities and Exchange Commission filings.
Representatives for Chesapeake, Energy XXI and Goodrich didn't return calls or e-mails seeking comment.
Boosting Reserves
Banks are setting aside more money to cover losses on energy loans. Wells Fargo, which had $17.4 billion in outstanding oil and gas loans at the end of 2015, set aside $1.2 billion to cover potential losses.
Goldman Sachs, Morgan Stanley, JPMorgan, Bank of America and Citigroup could need an additional $9 billion to cover souring oil and gas loans in the worst-case scenario, Moody's Investors Service said in an April 7 report. Still, the lenders would be able to absorb such losses out of one quarter's earnings.
(
Adds detail on JPMorgan's loss reserves in seventh paragraph.
)
Before it's here, it's on the Bloomberg Terminal.
LEARN MORE